Lindsey Vonn is in Augusta this weekend to root on Tiger Woods toward his fifth Green Jacket.
All photos courtesy of Getty Images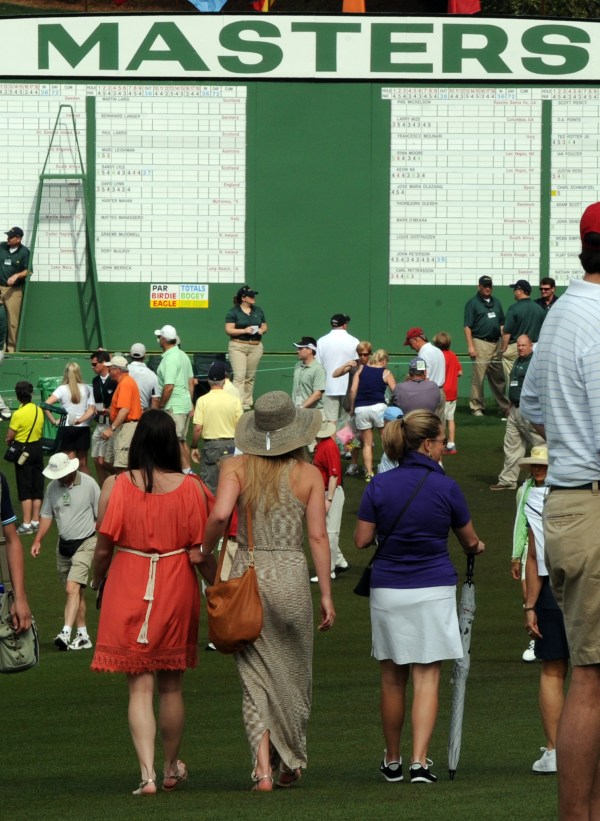 Lindsey arrives at the tradition unlike any other, The Masters.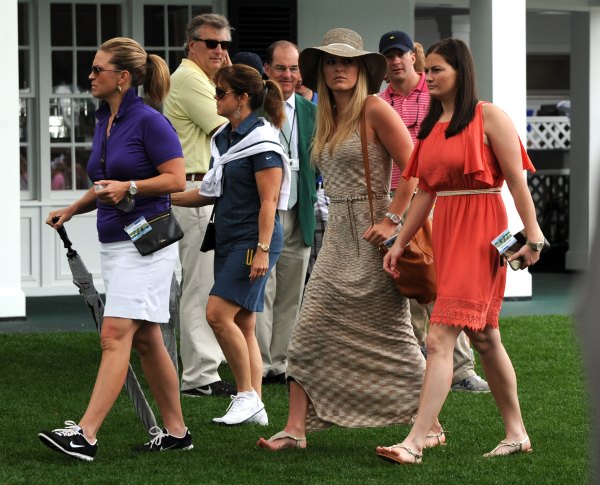 And despite the knee brace, seems to be walking around just fine in her strappy sandals.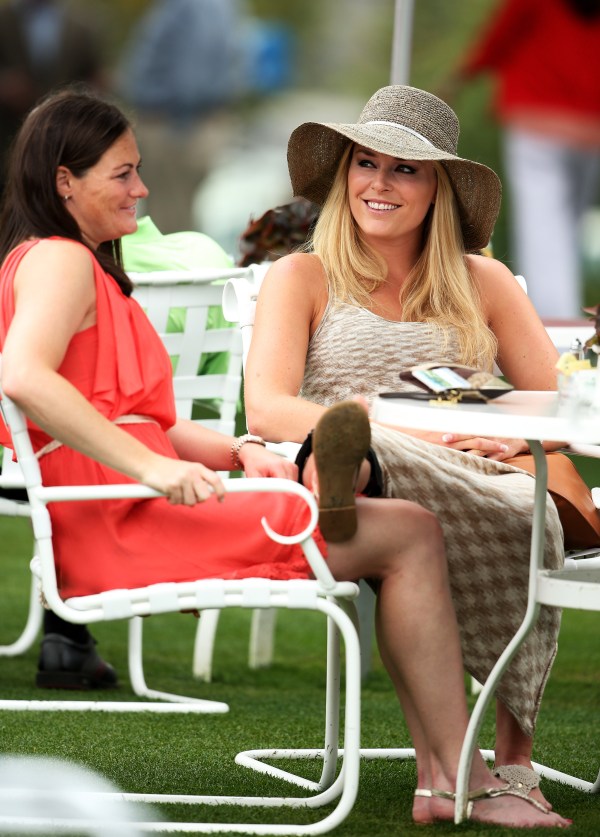 But she needed to rest the knee for a minute.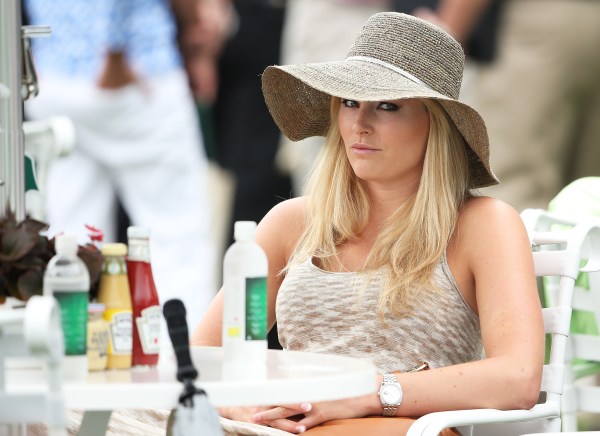 Oh, I think she caught us staring.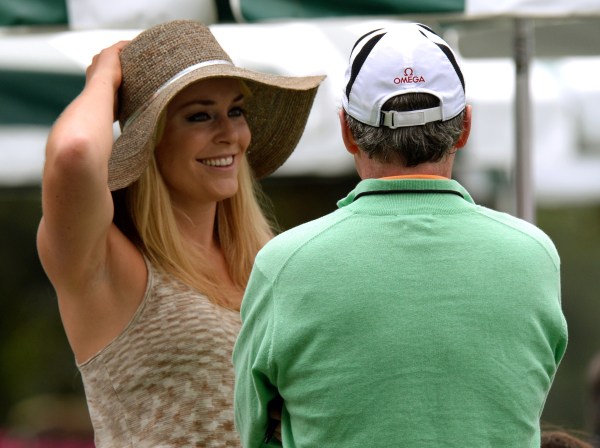 But she's back up and chatting in no time.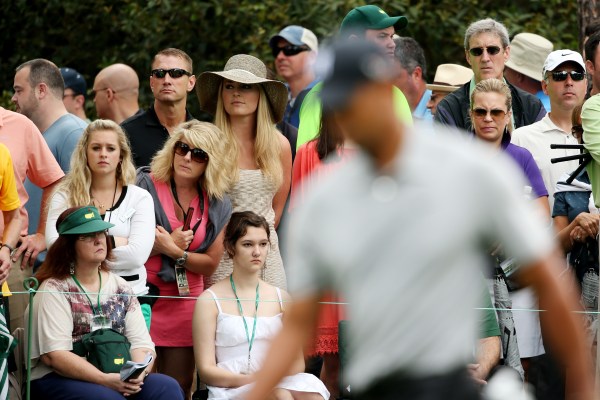 And, as any good girlfriend, is following Tiger's gallery.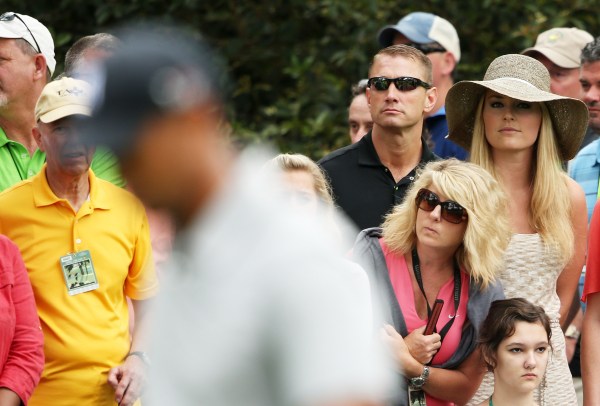 Caught us again. She's good.