Saturday marked the one-year anniversary of the start of the London Olympics, best known for the feats of Michael Phelps, Usain Bolt, Mo Farah and others, but the Games got off to a rousing opening at Olympic Stadium.
Here's a look back in pictures at July 27, 2012 (all images via Reuters, Getty Images):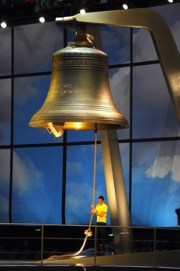 Tour de France champion Bradley Wiggins got the proceedings going by ringing the world's largest harmonically tuned bell.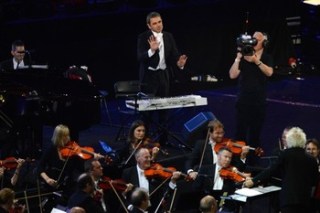 Mr. Bean, also known as Rowan Atkinson, had one of the funnier performances of the night, doing a spoof of "Chariots of Fire" and leading this orchestra.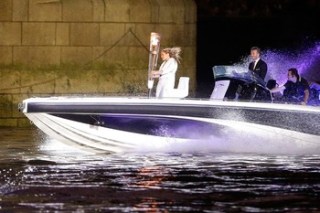 David Beckham didn't compete in the Olympics, but he played a role driving this speedboat down the river Thames.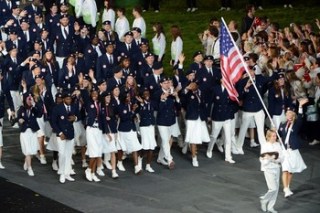 Olympic champion fencer Mariel Zagunis led the U.S. delegation in the parade of nations.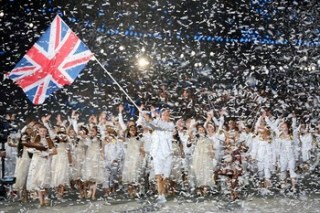 Track cyclist Chris Hoy had the honor of carrying the British flag as the host nation entered the stadium last.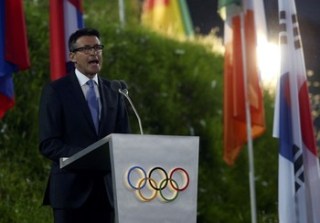 London Games chief and two-time Olympic champion Seb Coe said, "In the next two weeks we will show all that has made London one of the greatest cities in the world."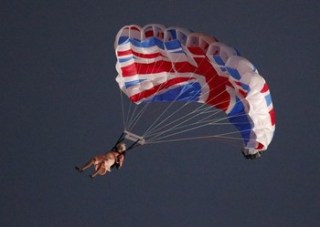 The Queen made a spectacular royal entrance after an unforgettable scene of her with James Bond — and her corgis.

The Queen then officially opened the 2012 London Olympic Games.
The Games' motto was to inspire a generation, so it was only fitting that seven youths combined to light the Olympic cauldron.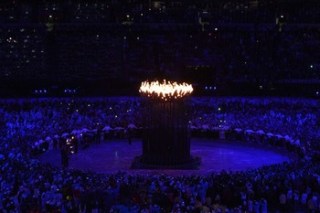 The cauldron would move from the center of Olympic Stadium off to one side of the track during the Games.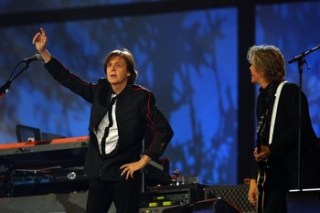 Paul McCartney capped the night by performing "The End" and "Hey Jude."