The first night in the pool of the swimming world championships made front-page headlines in the host nation of Spain, China and France.
Let's start in Spain. Melanie Costa of Mallorca took silver to American Katie Ledecky in the 400 freestyle on Sunday, the best finish for a Spanish swimmer at worlds since the last time Barcelona hosted in 2003.
Costa made the top right corner of both the Spanish sports dailies Marca — "Melanie Superstar" — and El Mundo Deportivo — "Costa de plata."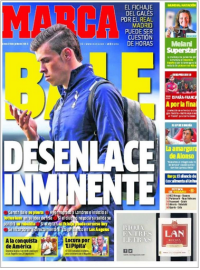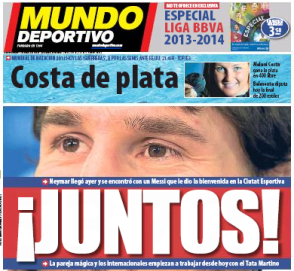 In China, men's 400-meter champion Sun Yang made the bottom left corner of the Shanghai Daily.

Finally, in France, the men's 4×100 free relay team gold medalists were feted by L'Equipe.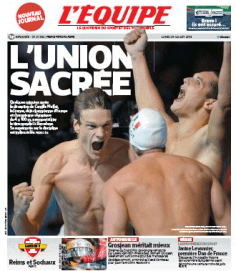 Video: Michael Phelps answers questions about comeback speculation