Newspapers on three different continents featured swimming on front pages Tuesday.
Let's start in the U.S., where Eugene Godsoe's silver medal in the 50-meter butterfly made headlines in his hometown of Greensboro, N.C., and in Palo Alto, Calif., where he went to school at Stanford.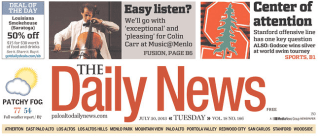 ***
The gold medalist in the 50 butterfly, Cesar Cielo, beat out soccer superstar Neymar as the centerpiece in one Brazilian newspaper.
***
Ruta Meilutyte, who broke the world record in the 100 breaststroke semifinals, also got centerpiece treatment in Lithuania.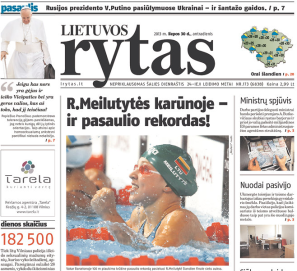 ***
In Sweden, Sarah Sjostrom was feted for winning the 100 butterfly world title.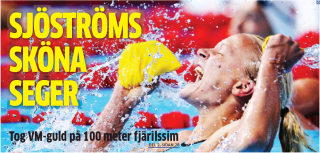 ***
Hungarian Katinka Hosszu took gold in the 200 individual medley.

***
Finally, the host nation of Spain celebrated the bronze won by Mireia Belmonte Garcia in the 200 IM.
Video: Godsoe takes surprise silver to Cielo in 50 butterfly