Yuna Kim may very well enter the Iceberg Skating Palace in Sochi to "Send in the Clowns."
The defending Olympic figure skating champion from South Korea announced her music for the Olympic season: "Send in the Clowns" for her short program and "Adios Nonino" for her free skate. Kim, 22, has said she plans to retire after the Sochi Games.
"('Send in the Clowns') is sung by a woman who misses her lover who left," Kim said, according to BNT News. "At the first time I heard it, I wanted to perform with this song sometimes.
"This is my last competition program as a player (skater), and I'm so happy that I chose the song that I've always wanted to do. I'll try my best to show as great performance as fans are expecting from me."
The women's competition is by custom the final event of the Olympic figure skating program. It will take place Feb. 19-20 in Sochi, finishing two nights before the closing ceremony. The medal contenders are set to perform their free skates in the afternoon Eastern time, via the time change.
Kim is attempting to become the first woman since Katarina Witt in 1984 and 1988 to win back-to-back Olympic figure skating titles.
In fact, next year is shaping up to be the first time in 20 years the Olympic field will include a woman who owns an Olympic gold medal (Witt came back for 1994 and finished seventh).
Kim is the favorite for Sochi gold, a statement emboldened by her comfortable victory at the World Championships in March after a two-year break from competition. The other contenders are longtime rival Mao Asada of Japan, 2012 world champion Carolina Kostner of Italy and Americans Ashley Wagner and Gracie Gold.
Kim will make her season debut at Skate Canada, Oct. 25-27, according to icenetwork.com.
"Send in the Clowns" should conjure images of the 2010 Olympics for figure skating fans. There, Germany's Aliona Savchenko and Robin Szolkowy used it for their short program on their way to bronze. The visual was more memorable than the audio: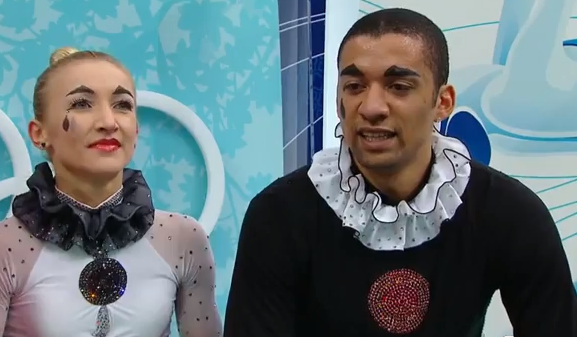 Nancy Kerrigan talks 1994, father's death in rare interview