Stars and stripes, indeed.
Nike released the 2014 U.S. Olympic hockey jerseys in conjunction with the men's national team orientation camp Tuesday.
The designs include several (50, perhaps?) stars around the shoulders.
The message "Land of the Free, Home of the Brave" can be found on the inside neckline, according to USA Hockey.
The jerseys also pay homage to the 1960 and 1980 gold-medal teams.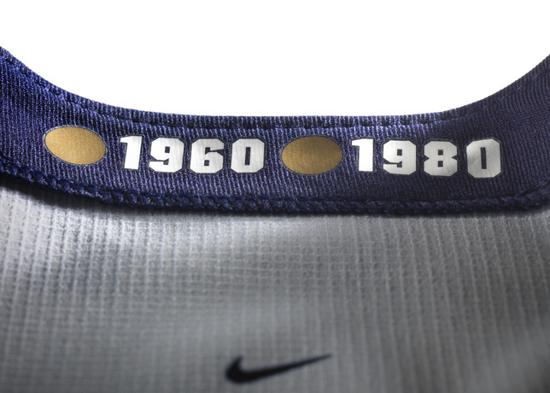 The USA crest on the chest brings to mind these U.S. Soccer jerseys as well as the 1932 U.S. Olympic hockey team jerseys.
UnitedStatesofHockey.com has a great photographic/video history of U.S. Olympic hockey jerseys dating to the 1920 Olympics — the Summer Games, where hockey made its debut.
Olympic host Russia has already unveiled its jerseys, as modeled by Alex Ovechkin.
Sidney Crosby, Ryan Miller asked about 2010 Olympic golden goal