The proof is in the pictures. The Olympic flame burned brightly at the North Pole last week, according to photos released Friday.
Eleven scientists from around the world were torchbearers during the unprecedented trip, including an American Olympic champion, University of Alaska Fairbanks Vice Chancellor Pat Pitney. Pitney won shooting gold at the 1984 Los Angeles Olympics.
Artur Chilingarov, an Antarctic explorer and Russian Geographical Society vice president, had the honor of lighting a cauldron at the North Pole.
The icebreaker ship, made it to the North Pole from Russia's Arctic port of Murmansk in about 91 hours, the quickest trip ever, according to The Associated Press.
Here's a video report in Russian from an outlet that traveled with the expedition.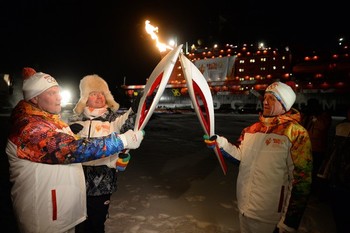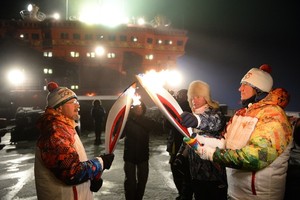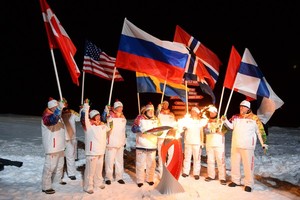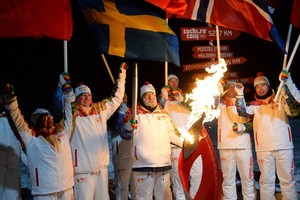 Video: Flame briefly erupts during Olympic torch relay