All systems appear to be go for the first Olympic torch spacewalk.
The Sochi Olympic torch will embark on a mission to outer space from Kazakhstan on a Russian Soyuz rocket with Sochi 2014 designs on Wednesday night (Eastern Time). The spacecraft was set on a launch pad on Tuesday, according to RIA Novosti.
Video of the torch being readied is available here.
NASA will provide a live stream of the launch, scheduled for Wednesday at 11:14 p.m. ET. The broadcast will begin at 10:15 and run through 11:45. NASA's website directs to this link for live streaming video.
The Toshiba Vision screen in New York's Times Square will also broadcast the stream live Wednesday night.
Russian cosmonauts at the International Space Station will take the torch, without a flame for safety reasons, into open space on Saturday, according to The Associated Press. Video and photos are expected to be taken of the spacewalk.
The Olympic torch flew into space before, in 1996 on the U.S. space shuttle Atlantis for the 1996 Atlanta Olympics, but it has never been taken outside a spacecraft, according to the AP.
The torch is expected to return to Earth on Monday, landing in Kazakhstan.
Here are photos of the spacecraft: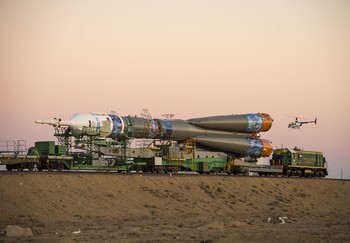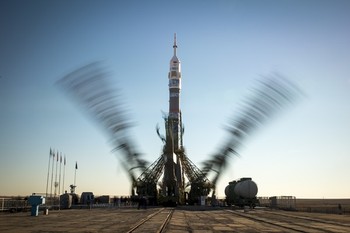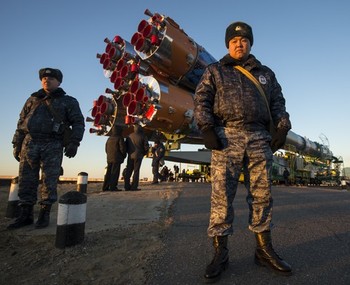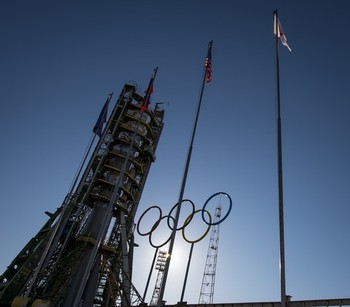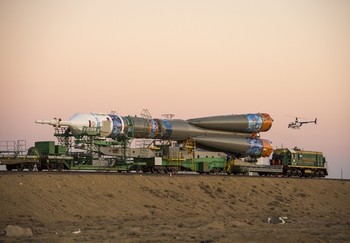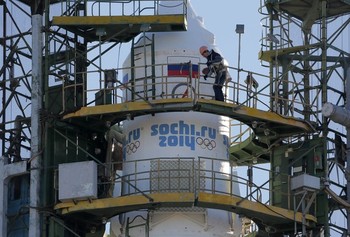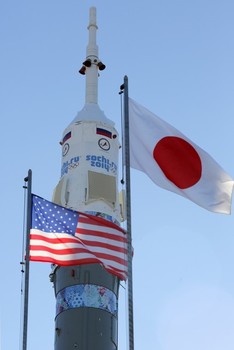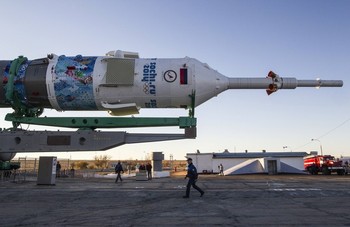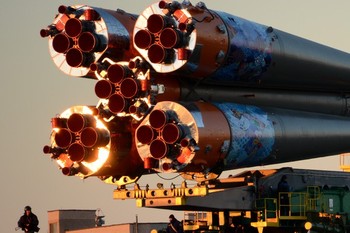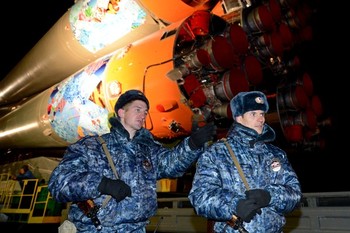 Journalist says Olympic flame has gone out at least 44 times on torch relay