The Olympic torch relay continued via dog sled — among other means — and toured an area near a volcano Tuesday.
Adverse weather conditions almost canceled the trip to Kamchatka and a volcano that's at an elevation of nearly 9,000 feet.
But the torch bearers were taken to the site via helicopter on Tuesday morning, according to Sochi organizers.
Torch bearers went down a hill via snowmobile, snowboard, ATV and SUV.
Also Tuesday, the torch was transported via dog sled.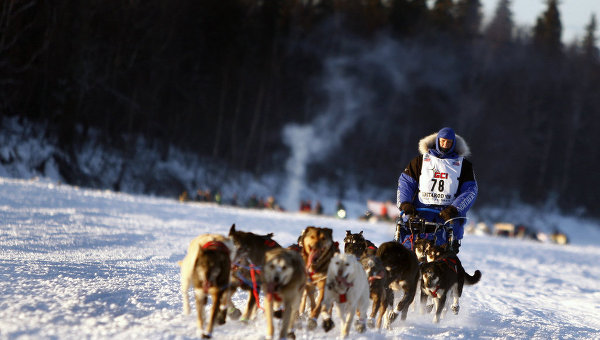 It's the latest venture in a record-breaking relay that has seen Olympic torches visit outer space, the bottom of a diamond mine, reindeer and the North Pole.
A log of the torch relay can be found here.
Meanwhile, Russian Deputy Energy Minister Andrei Cherezov assured the Olympic flame will not go out in the cauldron during the Olympics.
He said there would be more than three times as much energy in reserve at Fisht Stadium than the structure needed, according to R-Sport.
Timelapse video: Olympic torch's space odyssey