The University of Minnesota has one spectacular national anthem tradition at its swim meets.
A trumpet player performs "The Star-Spangled Banner" from atop the 10-meter diving platform. At the end, he takes the plunge as an American flag unfurls behind him.
The tradition continued at USA Swimming's Minneapolis Grand Prix on Saturday night.
Check out the video passed along by Swimming World.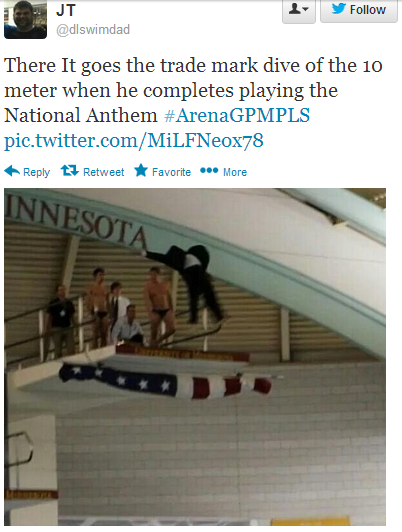 Michael Phelps opens door for comeback