Vladimir Putin continued his winter sports tour in Sochi on Saturday, playing hockey at the site of the Olympic hockey gold-medal games.
Putin played a friendly game with Russian Olympians and NHL legends Pavel Bure and Slava Fetisov and Belarus president Aleksander Lukashenko, according to Russian outlet RT.
Also Saturday, Putin watched parts of a rehearsal of the Opening Ceremony set for Feb. 7 and softened his decree outlawing demonstrations and protests during the Games.
Here are video highlights of Putin's hockey game:
Here are photos: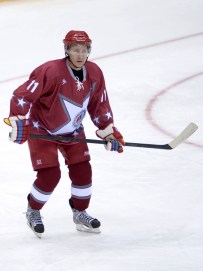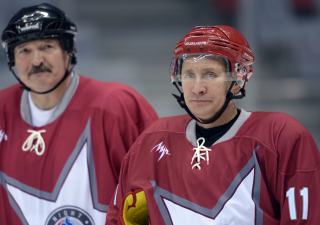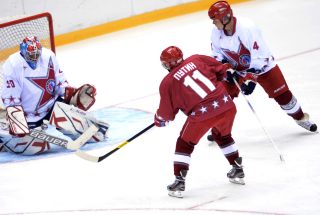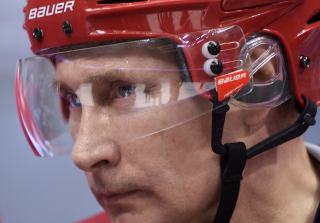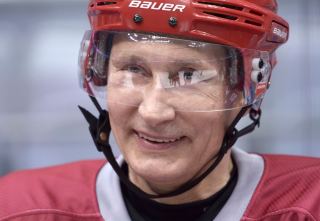 Video: Putin skis on Sochi slopes