U.S. figure skater Jason Brown has known Arsenio Hall since birth. The two reconnected on Hall's talk show to discuss the Olympics, a car accident and those double toilets in Sochi on Friday.
Hall knows Brown, 19, through Brown's mother. Marla Brown was executive producer of "The Arsenio Hall Show," which ran from 1989 to the spring of 1994. Brown was born in December 1994. Here are more details of their friendship.
On Friday, Hall asked Brown what it's like to be an Olympian.
"It's all so surreal," said Brown, the youngest U.S. male Olympic singles skater since 1976. "It's so exciting, all at the same time. You dream about being an Olympian your whole life. One day you just wake up and you are one. And that's like, what?"
Brown also detailed his car accident shortly before leaving his training base in Colorado for the U.S. Championships in Boston two weeks ago.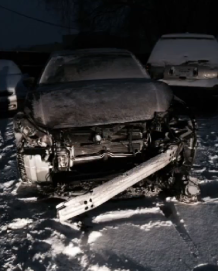 "In Colorado, they don't exactly salt the roads," Brown said. "They sand them. In Chicago, where I'm from, the snow plows are out, right as it happens. I was driving home back from practice, two days before I left for Nationals, changing lanes, and I don't know what happened. My car was spinning. It was hitting things. Luckily, I didn't hit another car. I was going on the highway. I smashed into the median, and it stopped. The car was totaled. It's so sad.
"The first thing you think about in the moment is, 'Oh my gosh, I have to tell my parents,'" Brown said. "So I called my dad, and I was like, 'I'm fine. The car is totaled. No one else is hurt.'"
Hall then brought up the infamous double toilet photo at the Sochi Olympic biathlon venue. It has made the rounds among U.S. Olympic figure skaters.
"We have a group text, the entire team," Brown said. "We were dying. We were like, this is not happening. It's not gonna happen."
In the unlikely case it does, Brown will be ready.
Hall presented three gifts — toilet paper, ear-covering headphones and a bathroom stall wall he said he would ship to Sochi.
Jason Brown soaks up newfound fame