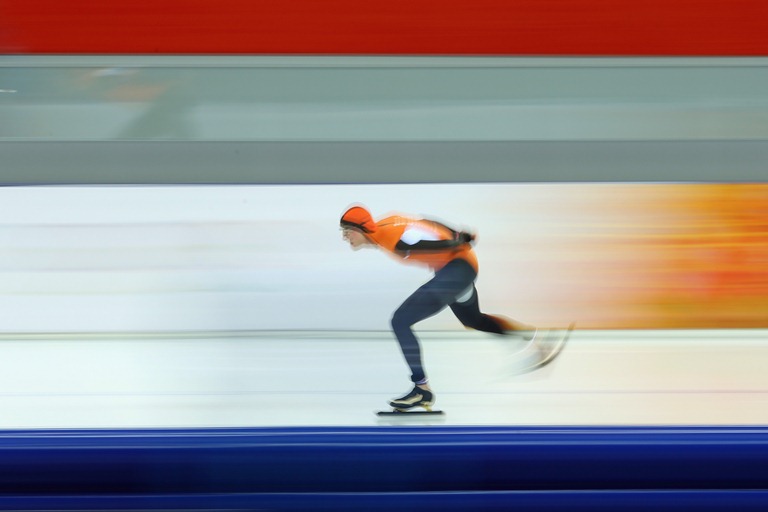 Sven Kramer won the men's 5000m in 6:10.76, defending his 2010 gold medal in the distance and earning his fifth career Olympic medal.
And more adulation from the Dutch.
Kramer, 27, is one of the world's finest speed skaters and a massive celebrity in the Netherlands, a country where speed skating is a major sport. That helps explain why #svenkramer started trending worldwide on Twitter after his victory.
Not that Kramer was the only story.
It was an all orange podium, as fellow Dutch skaters Jan Blokhuijsen and Jorrit Bergsma finished second and third, respectively.  It was Bergsma's first career Olympic medal and Blokhuijsen's second.