Unable to decide upon the helmet she would take into the skeleton competition at the Sochi Olympics, U.S. competitor Katie Uhlaender gave the responsibility to the Twittersphere.
The fans have now spoken, and Uhlaender wore a helmet with a large eagle and a stars-and-stripes motif into training today at Sanki Sliding Center.
There's definitely no missing that on the track, and considering that she was toward the top of the speed times today, it might be giving her some good luck.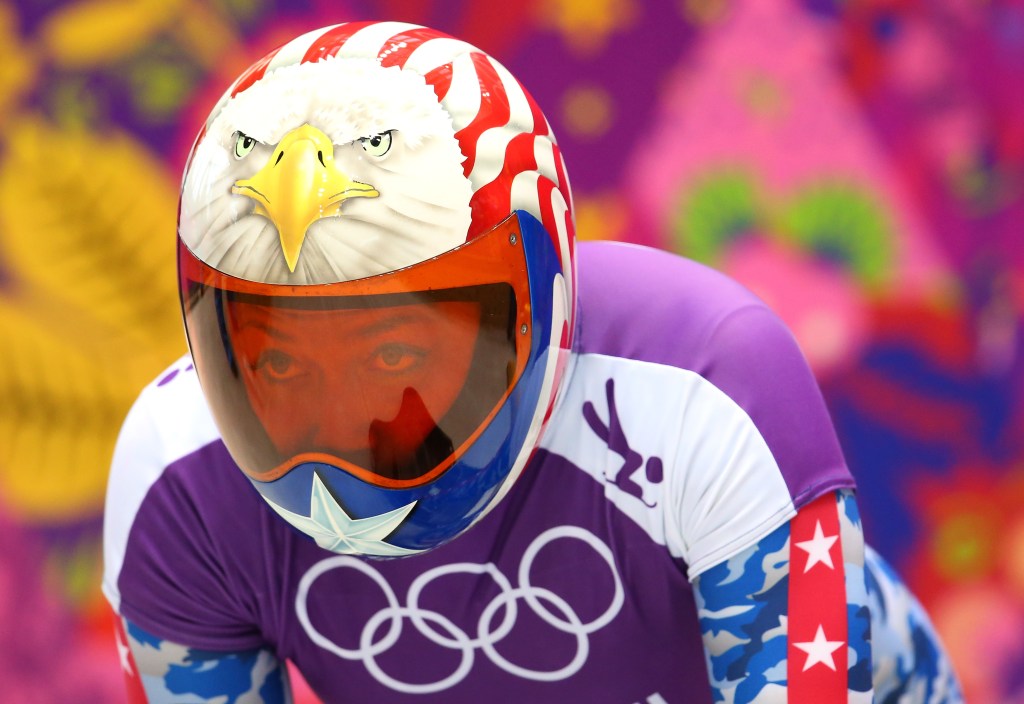 MORE: Julia Mancuso takes bronze in super combined; Hoefl-Riesch grabs gold
Uhlaender, the 2012 world champion that is set to compete in her third Olympics, is one of many skeleton racers that have taken to putting great artwork on their helmets.
You can check out a slideshow of the most striking ones over at NBCOlympics.com.