The highly-anticipated Olympic debut for women's ski jumping at RusSki Gorki Jumping Center had International Olympic Committee president Thomas Bach in attendance.
Bach, a former Olympic gold medalist in fencing, got to witness a fellow German, Carina Vogt, claim the first-ever gold in the discipline.
One would assume that he thought both the competition and the outcome were "wunderbar" – even if he does look a little pre-occupied here.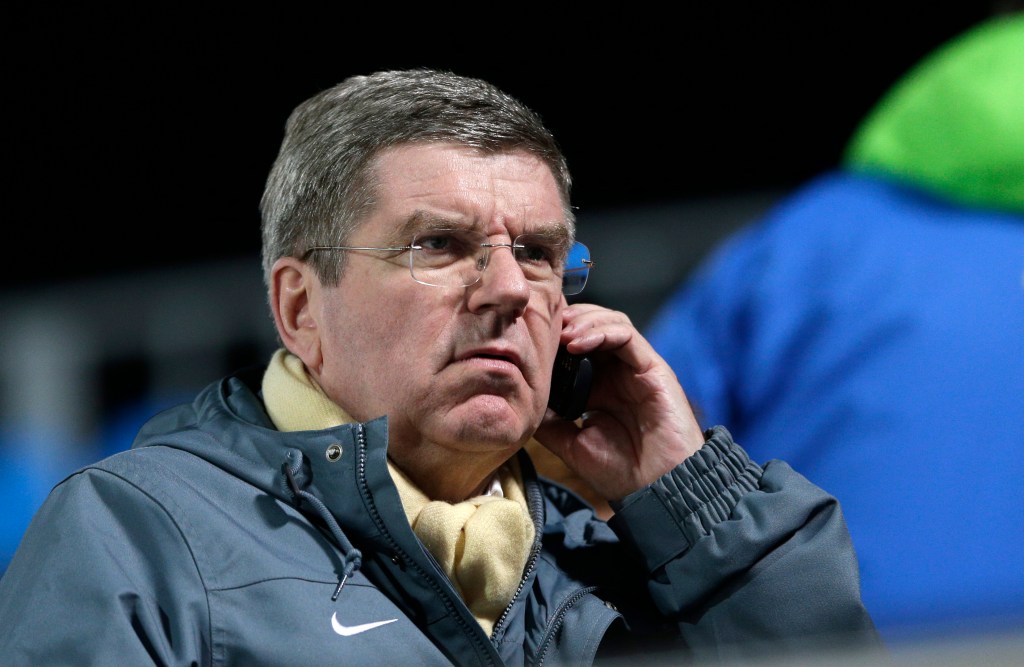 MORE: No longer 'young and naive,' Patrick Kane aims for Olympic redemption