Swedish slopestyle skier Henrik Harlaut already makes an impression with his dreadlocks, but he might be on a blooper reel or two after his pants fell down multiple times on Thursday, revealing some striking stretch pants.
VIDEO: Harlaut gives shout out to Wu-Tang
Those moments are chronicled via this NBCOlympics.com video and also this photo from the Associated Press: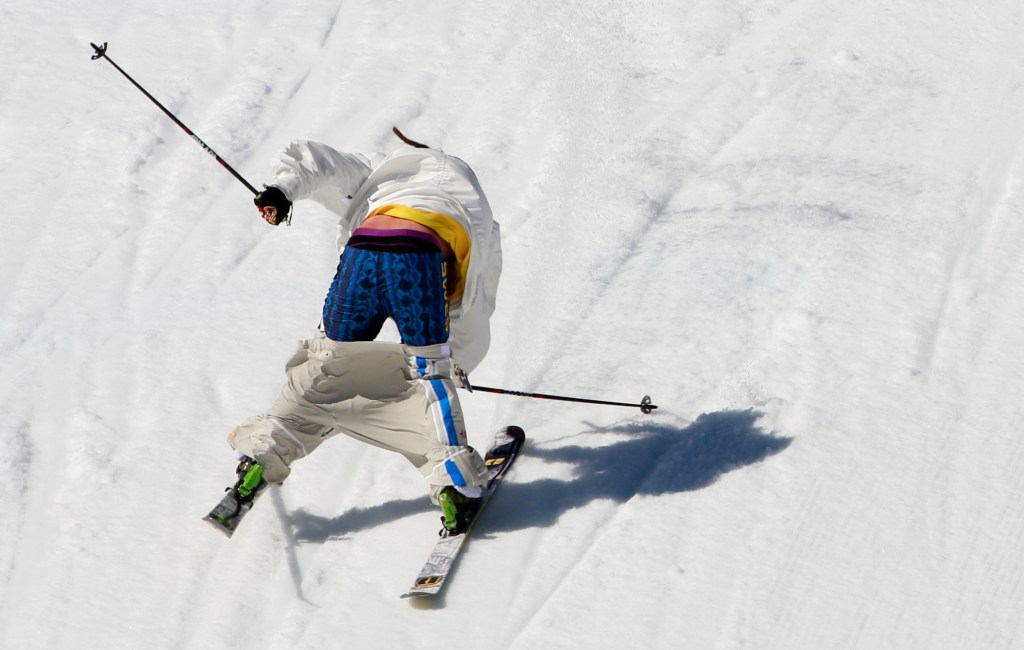 It probably shouldn't come as a huge surprise that Harlaut, 22, isn't all that bothered by it. He told Yahoo's Jeff Passan as much.
"I've got suspenders," Harlaut said. "So they're always secure."
Passan believes that Harlaut – listed at 163 lbs. at NBCOlympics.com – was wearing size 3XL pants, if not larger. The Wall Street Journal reported its was a 4XL uniform, which would've been a 6XL if Harlaut had his way. That wasn't possible because, as a Swedish press officer told the Journal, "We don't have sumo fighters."
"He's always been the most baggy," Norwegian skier Per Kristian Hunder said. "It's just his style. And people love it. We have a pretty wide stance. I guess we could all ski with our pants down to our knees."
Heck, even gold medal-winner Joss Christensen saw his pants slip a little during qualification:
Maybe it's all just part of the style of ski slopestyle.