Sage Kotsenburg crossed some firsts off his list with a snowboard slopestyle gold and a trip to New York City, but he didn't show any jitters during a first appearance with new Tonight Show host Jimmy Fallon. Kotsenburg discusses the pros and cons of being a snowboarding gold medalist in this video.
One of the highlights comes when they acknowledge his resemblance to Nickleback lead singer Chad Kroeger: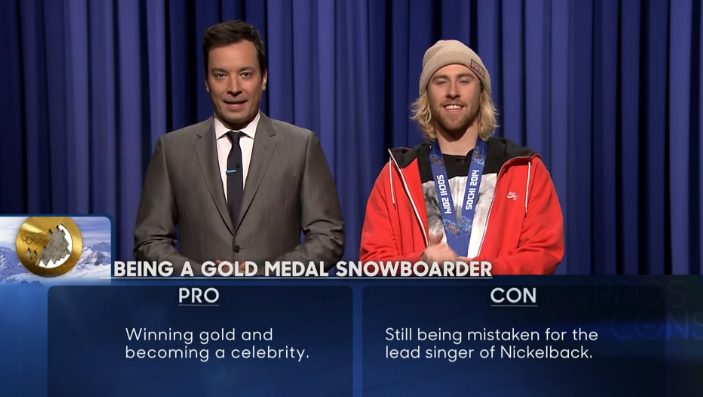 Kotsenburg might have been a surprise gold medal-winner, but he sure seems like a natural on TV. Click here for the video.