No, the Planet of the Apes haven't taken over the Sochi Olympics.
Team USA ski coach Scotty Veenis and his Canadian counterpart, Rewk Patton, just decided to don chimpanzee masks while watching the downhill portion of today's men's super combined from the trees that line the course.
Here's a photo of the monkey business at Rosa Khutor. You can also find more shots over on NBCOlympics.com.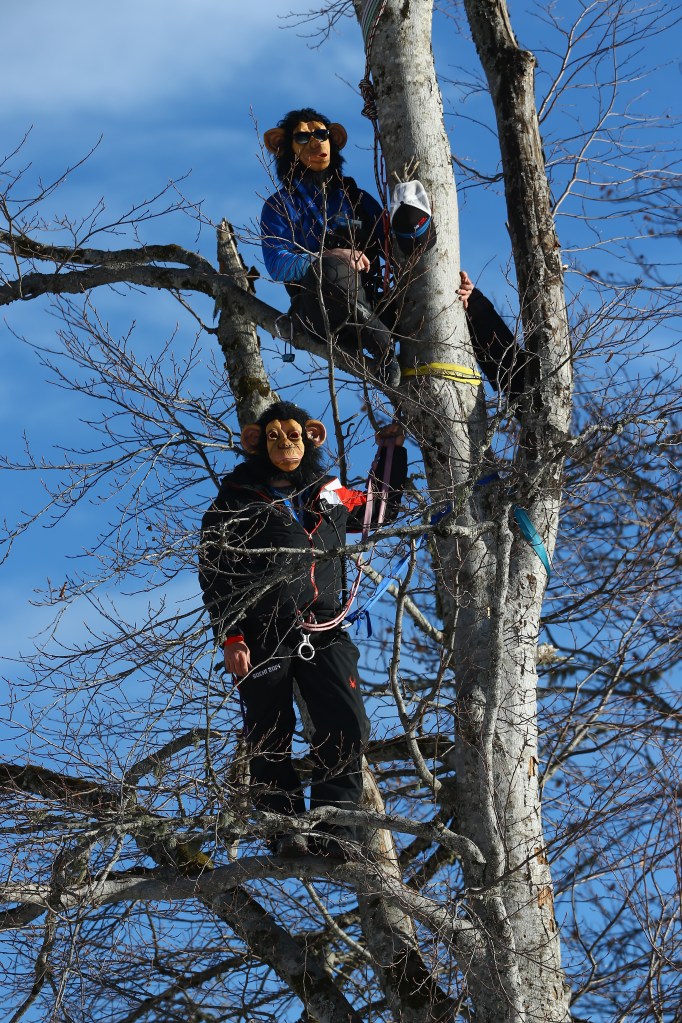 For those wondering why Veenis and Patton were even up in the trees to begin with, it actually is a long-standing practice along the World Cup circuit.
Climbing a tree provides a great vantage point for coaches to film runs that can later be used for analysis with their skiers.