The U.S. short track team saw its hopes in the 1000m end with a crash in the quarterfinals. Actually, two crashes.
Canadian skater Charles Hamelin lost his footing and ultimately clipped U.S. skater Eduardo Alvarez, essentially blunting his hopes of advancing to the semifinals on Saturday. Here are two telling shots from the AP: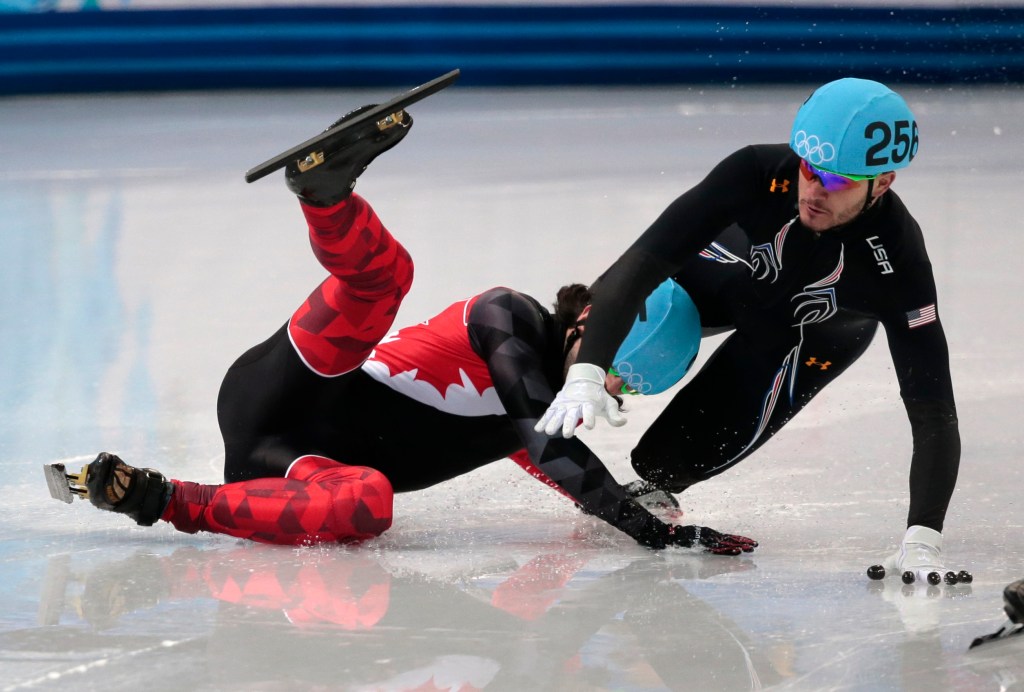 After that, JR Celski experienced a spill of his own, although he was alone in that error.
Whatever explanation one might attach to the event, it was a disappointment for the U.S., as Chris Creveling also was unable to make it beyond the quarterfinals.