NBC hockey analyst Keith Jones was a scrappy player with a noted sense of humor, but who knew he had such dance moves? Jones was a great sport on Sunday, as he mimicked the Sochi polar bear's dance moves in this amusing video.
These screen grabs capture some of the highlights, including a couple times when the two almost seemed synchronized: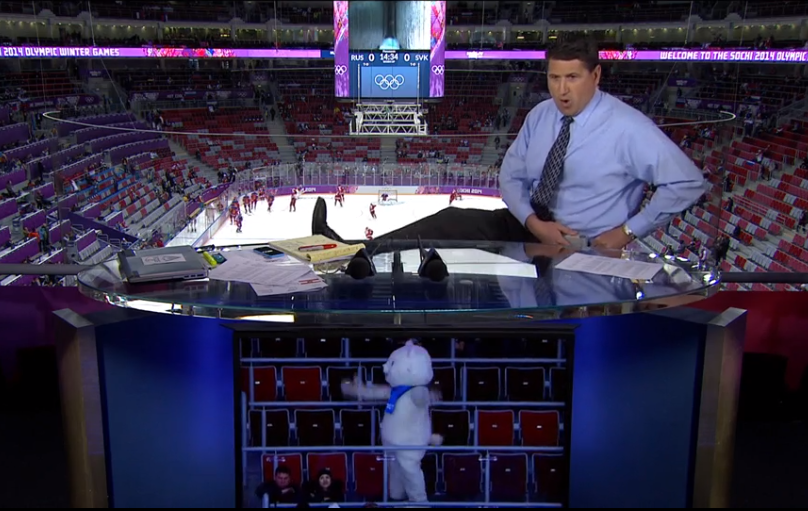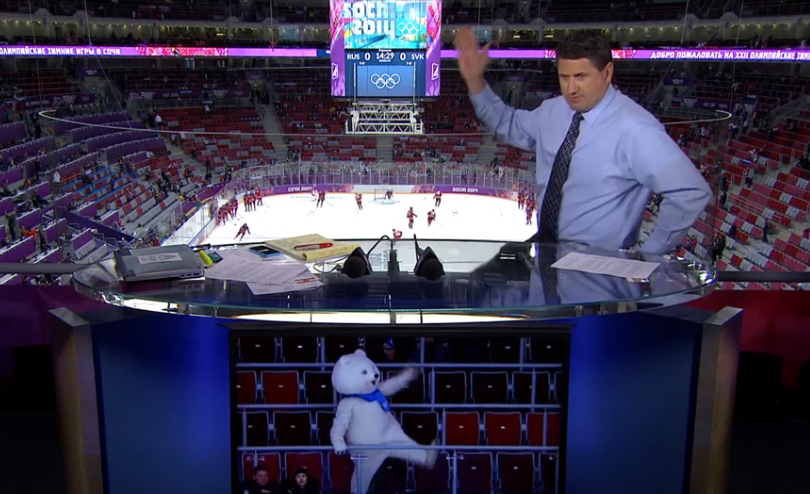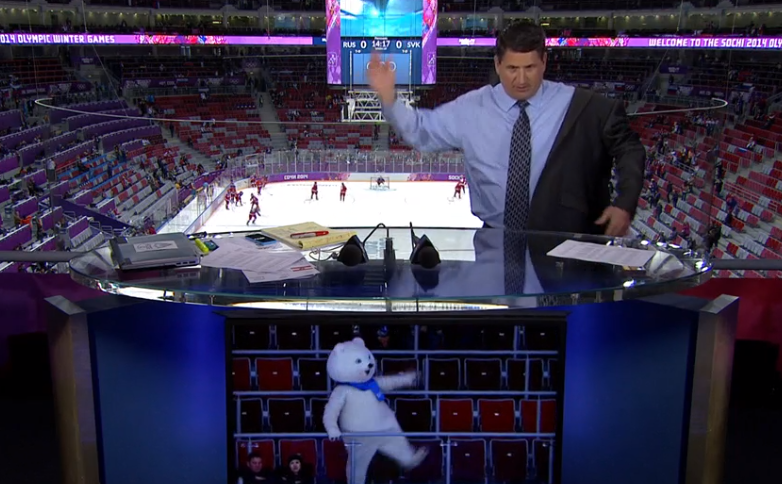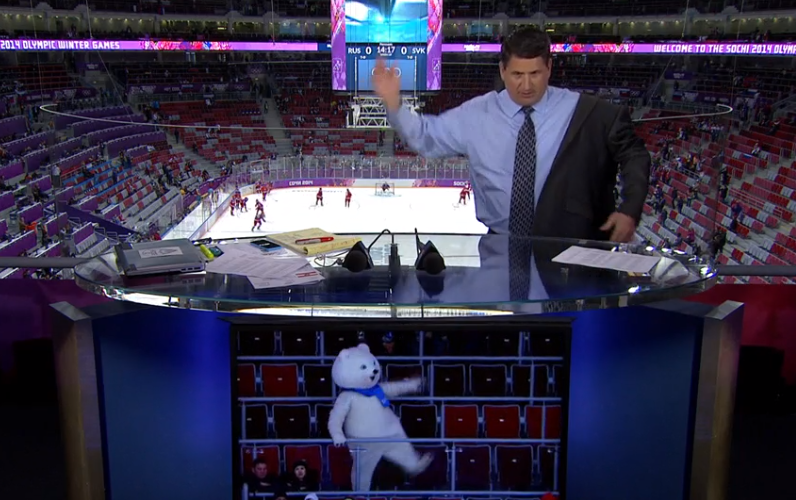 Impressive work by "Jonesy" there.
Also, credit the polar bear for his resiliency after a difficult moment in which he struggled to fit into a mini-van. That's a quick rebound right there.