Ego almost got the better of Norway's Emil Hegle Svendsen in the final moments of today's men's biathlon mass start.
Svendsen got by France's Martin Fourcade in the last turn to set up a thrilling chase for the finish line.
And just before they crossed the stripe, Svendsen pulled up and raised his arms in triumph, believing he had the race won.
It nearly cost the Norwegian the gold medal, when an unexpected last burst from Fourcade at the very end created a photo finish and sent him tumbling into the snow.
But in the end, Svendsen was victorious after almost grabbing defeat from the jaws of victory. The two finished with identical times of 42:29.1.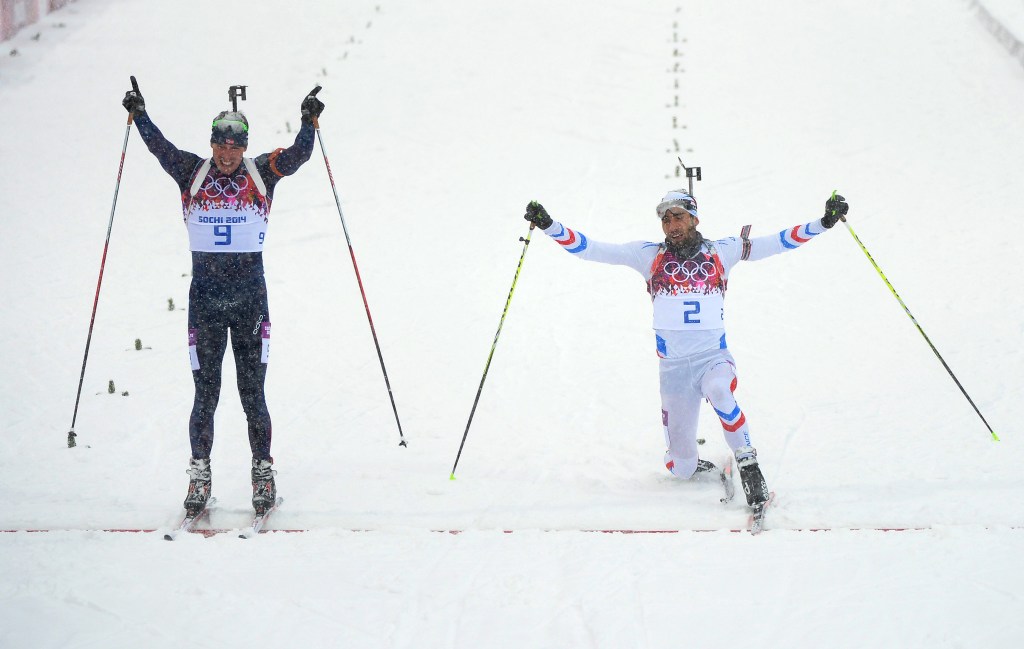 Svendsen now has his third Olympic gold medal and fourth medal overall, while Fourcade adds a silver to his two golds he's already gotten in Sochi.
Ondrej Moravec of the Czech Republic wound up with the bronze. Tim Burke finished 21st to lead the U.S.
MORE: NBCOlympics.com slideshow of today's close finish
MEN'S BIATHLON – MASS START
1. Emil Hegle Svendsen (NOR), 42:29.1
2. Martin Fourcade (FRA), 42:29.1
3. Ondrej Moravec (CZE), 42:42.9
—
21. Tim Burke (USA), 44:55.9
23. Lowell Bailey (USA), 45:19.2