The second-ever Olympic men's freeski cross event was full of memorable moments. The French capped it all off with a 1-2-3 finish in the final, as Jean Frederic Chapuis with winning gold, Arnaud Bovolenta taking silver and Jonathan Midol locking up bronze.
Some other eye-popping events (and mustaches) threatened to steal the show, however. Slovenia's Filip Flisar came in second in the small final, but his 'stache won him a lot of attention.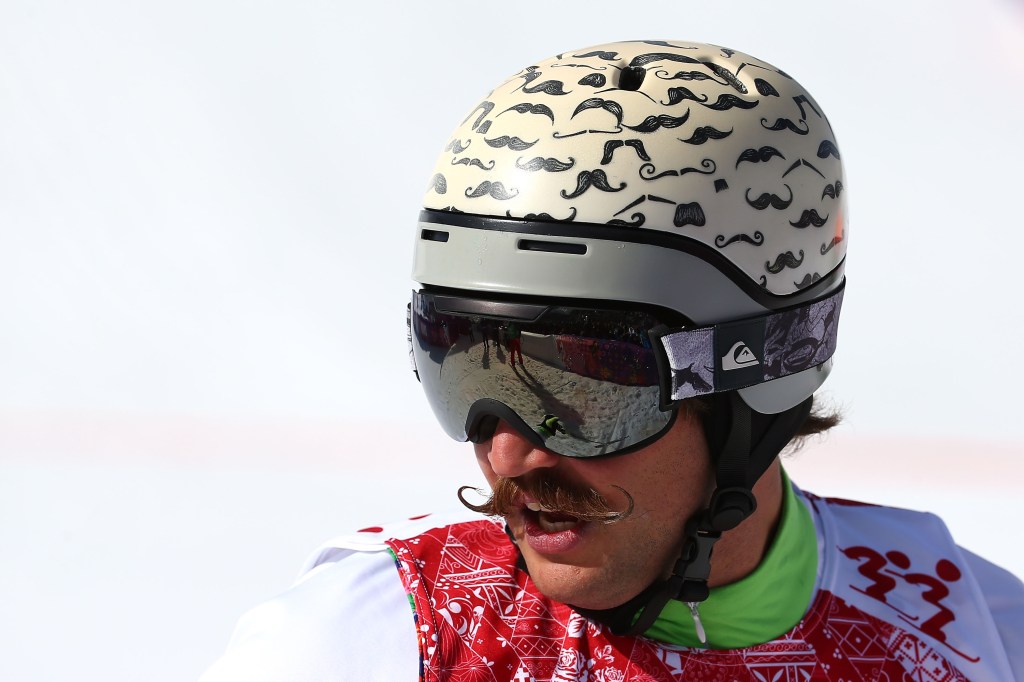 Judging from his helmet, Flisar is well-aware of his most distinguishing feature.
The predicted unpredictability came into play for sure, as the event featured one of the oddest photo finishes you'll see in Olympic sport during the semifinals:
With mustaches and crashes galore, it's easy to lose track of all the action, but France's dominance was pretty easy to notice on Thursday.