A simple, quick shot from Sidney Crosby won gold for Canada in men's hockey in Vancouver, earning an iconic triumph for the host country.
It also (understandably) wiped away the memory of U.S. forward Zach Parise's timely tying goal, which sent that gold medal game to overtime on Feb. 28, 2010.
For those who watch most (if not all) of their hockey during the Olympics, the question might be: "What has happened since then?" Olympic Talk takes a look back at those goals and how life has changed for some of the key figures involved.
CROSBY ENTERS PRIME, FACES TURMOIL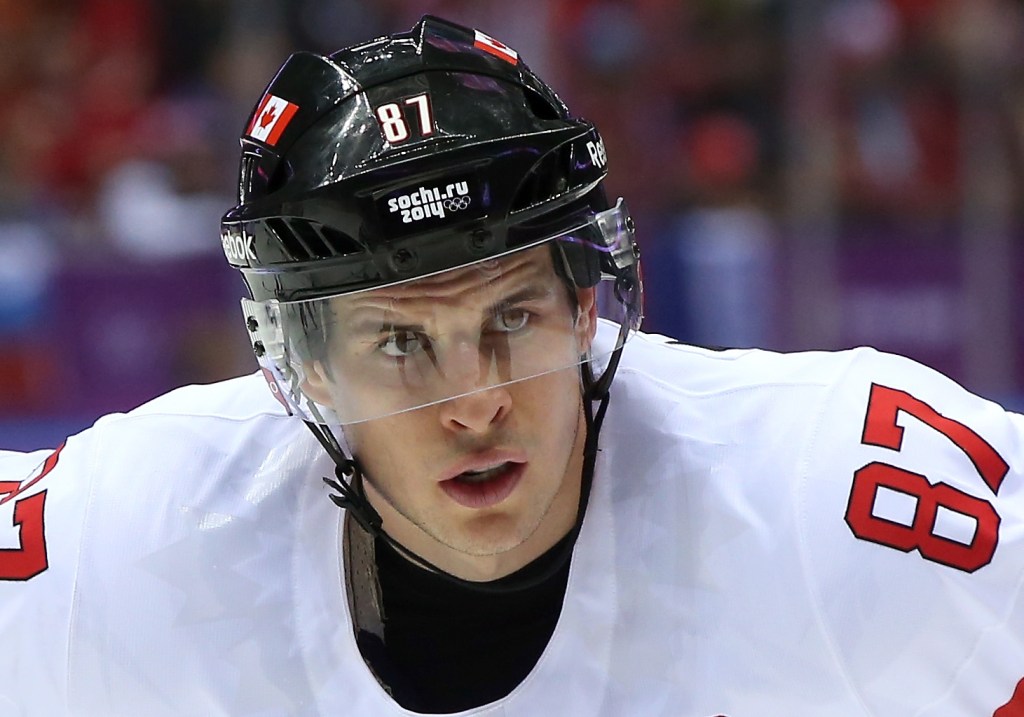 Along with Paul Henderson, Crosby cemented himself as a legend among many Canadian fans for scoring that goal. He recounted his spotty memory of that moment in an oral history from NHL.com:
"I just remember just little snapshots. I don't even remember necessarily scoring. Just right before it, kind of the anticipation. Knowing that there was some space and [being] kind of all alone in front. That's kind of what I remember, that kind of desperation to hopefully get the puck there and put it in. Everything after that is kind of a blur."
With that goal, Crosby already had a Stanley Cup ring and gold medal on his resume at age 22. He's dealt with some peaks and valleys since then, as concussion issues and playoff disappointments are accompanied by his still-blistering NHL scoring.
Now, if he could just generate more offense in the Olympics …
Jarome Iginla – the man who sent the pass to Crosby; the player who prompted the Canadian star to yell "Iggy!" – is currently playing for the Boston Bruins after a brief spell with Crosby's Pittsburgh Penguins. He didn't make the Canadian Olympic team this time around.
ZACH PARISE MOVES, PATRICK KANE RISES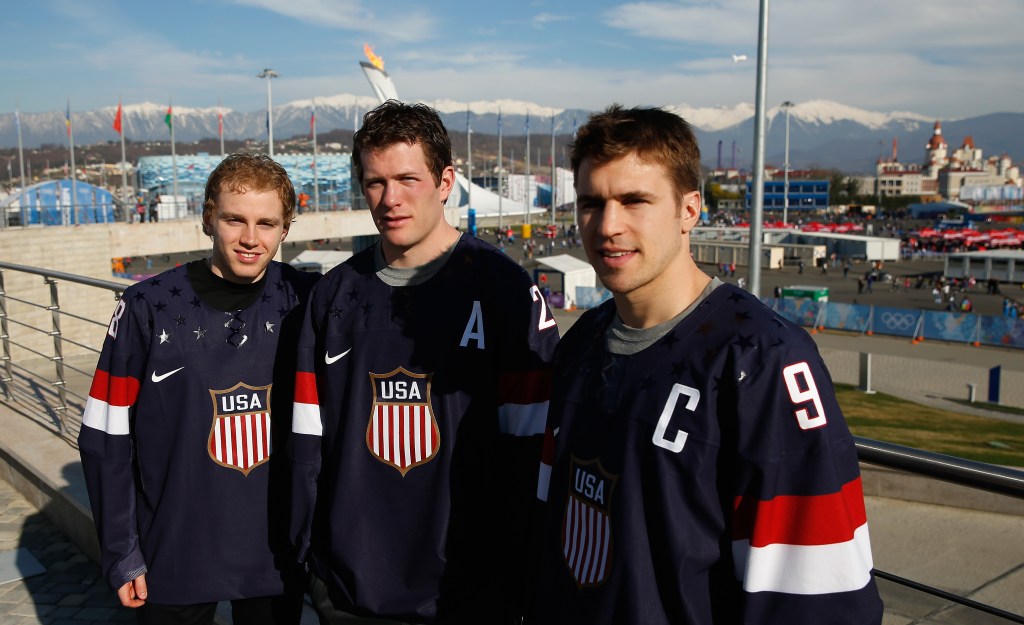 Zach Parise has an interesting perspective on that situation. He's the guy who buried the goal that sent the game to OT (after some great work by Patrick Kane), but was also on the ice for Crosby's game-winning tally. He admitted to NHL.com that those moments follow him even as he left the New Jersey Devils for the Minnesota Wild.
"To this day we get reminded of it all the time and you get asked about what it felt like to come that close. So it never really goes away. Two days later you have to go back and start up your NHL season but you never really completely block it out of your mind. You never forget how it felt to lose that game."
One could argue that Kane is the player with the highest highs and lowest lows following this tournament. There have been off-the-ice troubles, yet the crafty winger won two Stanley Cups with the Chicago Blackhawks since that silver medal run and continues to climb the ranks of the league's elite scorers.
RYAN MILLER'S UPS AND DOWNS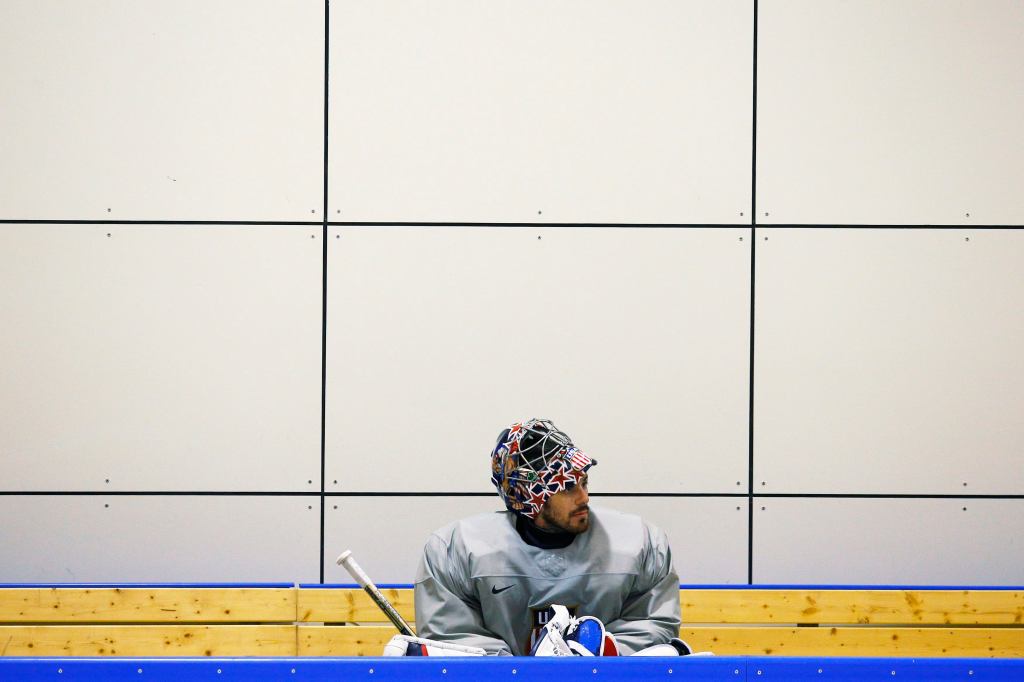 Ryan Miller was the U.S. goalie who allowed that goal, which is something he dealt with some time, even if he doesn't beat himself up about it any longer.
Immediately following that performance, the silver medalist received deserved credit for outstanding work throughout the Olympics. He was named the tournament MVP. A Pittsburgh crowd booed its own star Crosby and cheered him in a game right after that run. Miller carried that Olympic momentum into the remainder of that NHL season to win his only Vezina trophy for best goalie.
Things haven't been so great since that 2009-10 season, however, as he's struggled – at least in the standings – with the Buffalo Sabres. He's also backing up Jonathan Quick, so Miller attempting to thwart Crosby this time around may be a bad sign (being that Quick would either get pulled or injured in that situation).
ROBERTO LUONGO'S STRANGE JOURNEY
Much like Miller, Canadian goalie Roberto Luongo made his team's roster but hasn't been chosen as the No. 1 guy. Despite that gold medal on his resume, Luongo finds himself as Carey Price's backup.
Goalie controversies are nothing new to Luongo, who has faced turmoil despite being the go-to goalie for 2010 host city Vancouver's Canucks. He suffered a painful loss against the Bruins in the 2011 Stanley Cup Final, dealt with a soap opera in the competition he faced with former Canucks backup Cory Schneider and is cast as a frequent scapegoat in the city despite that gold medal.
Luongo has shown a great sense of humor via Twitter and took the situation in stride, as Canada.com reports.
"That's what I enjoy the most, just being part of the Olympics and the Olympic experience," Luongo said. "Obviously, hockey's there but if you can't enjoy the whole experience, you're not here for the right reasons."
***
For Canadians in particular, Crosby's golden goal will live on for a long, long time. As you can see, some of the main characters in that exciting game show that it's far from a final act, however.
The two teams are likely to stage some unforgettable scenes on Friday, too … even if a few characters are missing.