It's likely that many Canadians won't see it this way, but they've enjoyed a tremendous few days whether their men's hockey team beats the United States or not.
They continued that hot streak with a resounding win against Great Britain in men's curling, taking the gold-medal game 9-3 on Friday.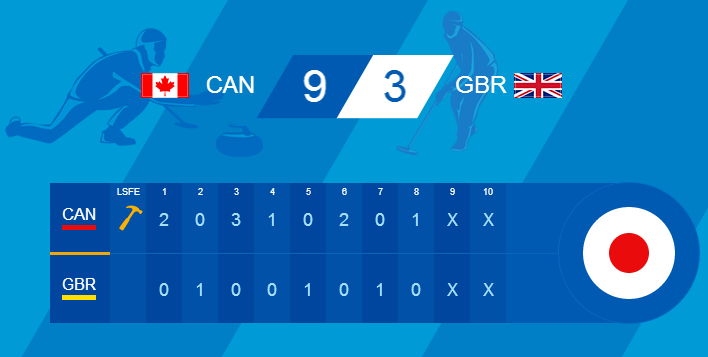 The Canadian women's curling team won gold on Thursday, but that strong recent work extends beyond curling. Let's take a quick glance at the last two days.
Here are some of the highlights:
Thursday: Gold in women's curling; dramatic gold in women's ice hockey
Friday: Gold in men's curling; gold in women's skicross; men's hockey semifinal vs. U.S.: ?
Canada now has nine gold medals and 23 overall, creeping up on the U.S. for the overall lead.
However it shapes up, Canada's #WeAreWinter claim seems more reasonable as the 2014 Olympics wind down.