Here's an understatement: many people disagree with Russia's Adelina Sotnikova winning gold over South Korea's Yuna Kim in women's figure skating. Yet as subjective as these situations can be, the question is: have people really given them both a fair look?
In this informative and fascinating video from NBC Olympics, you can see their free skate programs side-by-side with scores backing up their moves. The video is easily the best way to consider this – as both figure skaters rack up "points" as they go – but here's a few screens from the side-by-side comparisons.
About one minute in, their "scores" looked like this: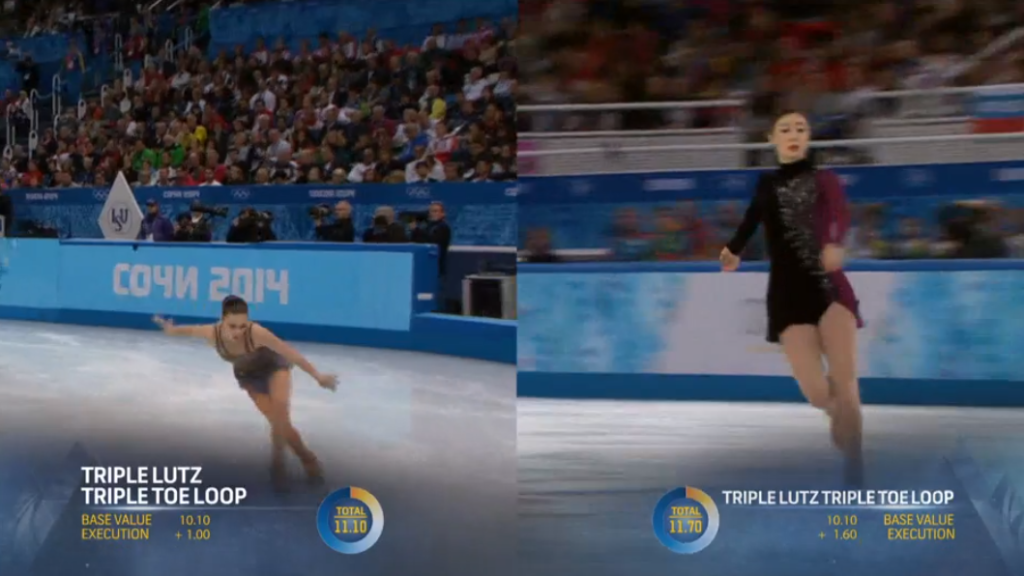 Popping in about a minute later, here's how they progressed:
Let's check in at approximately the three-minute mark: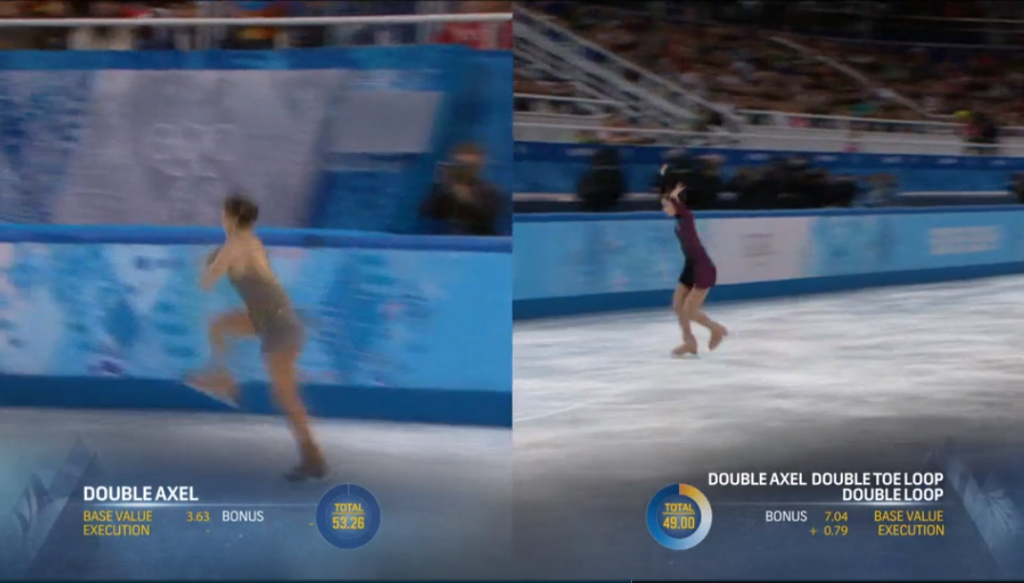 Down to the closing moments now: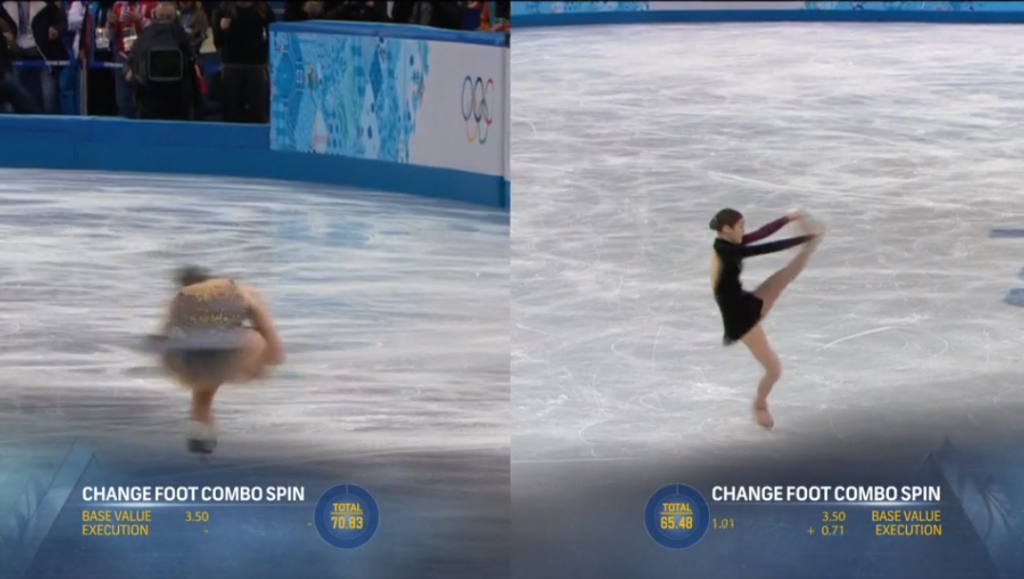 And finally, their emotional responses:
Seeing it in screen grab form is interesting in its own right, but side-by-side video might make arguments that a) judging these things probably isn't very easy and b) they both put together brilliant performances.