The Sochi bear's been all over the place during the 2014 Olympics, so you can give him (or her?) a little leeway in trying to barge into the U.S. men's hockey team's bench on Saturday: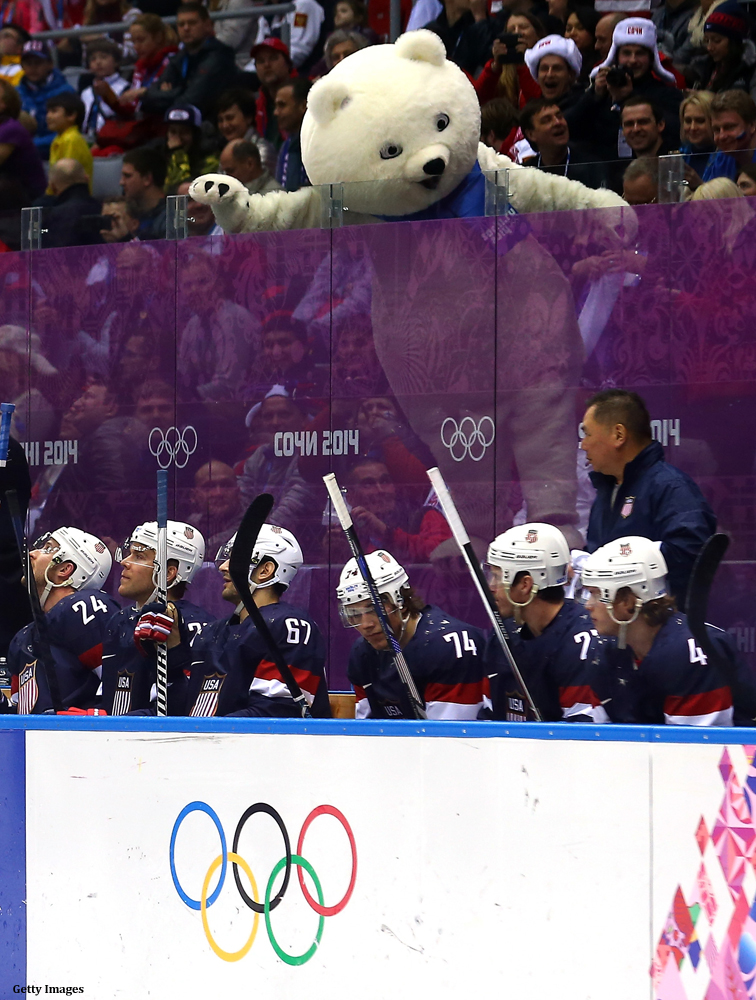 The bear should be glad that Edmonton Oilers GM Craig MacTavish isn't on the U.S. bench (for various reasons), as that might have ended almost as poorly as the time he/she couldn't fit into a minivan.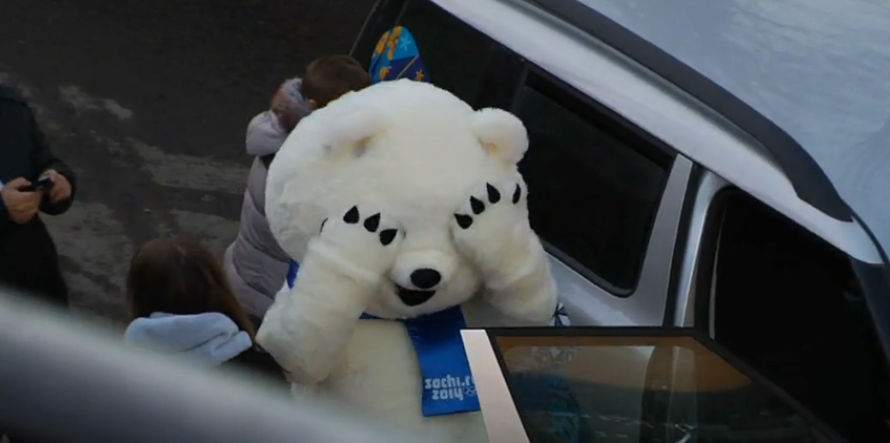 The U.S. team looked a little sad themselves going into the second intermission down 2-0 against Finland in Saturday's bronze medal game. Watch the game here.
MEN'S HOCKEY – Bronze medal game
United States vs. Finland: 10 a.m. ET (NBCSN) – CLICK HERE TO WATCH LIVE