No doubt about it, losing an Olympic semifinal game against Canada stings for the U.S. men's hockey team. Those expecting a sullen, detached effort in the bronze medal game Saturday haven't seen that so far, as they're working hard against Finland through one period.
MEN'S HOCKEY – Bronze medal game
United States vs. Finland: 10 a.m. ET (NBCSN) – CLICK HERE TO WATCH LIVE
The best example came during a stretch of play in which Finland somehow failed to score while the net was often empty and Jonathan Quick was frequently sprawling. Here are a few photos of that heart-stopping span …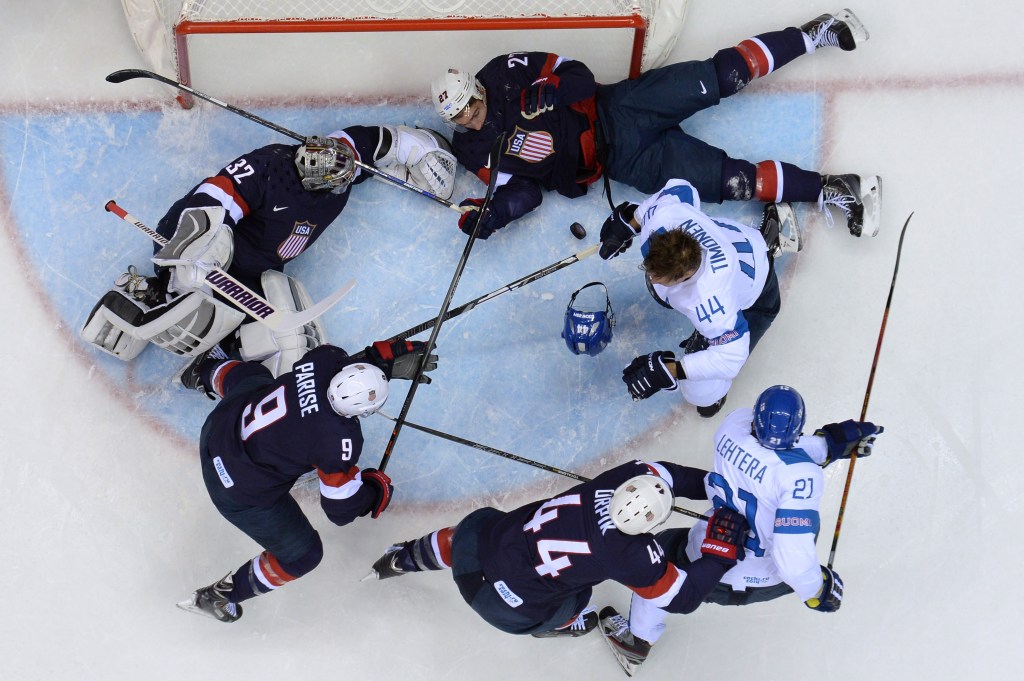 … With the highlight being Ryan Kesler's blocked shot that could probably be deemed a save: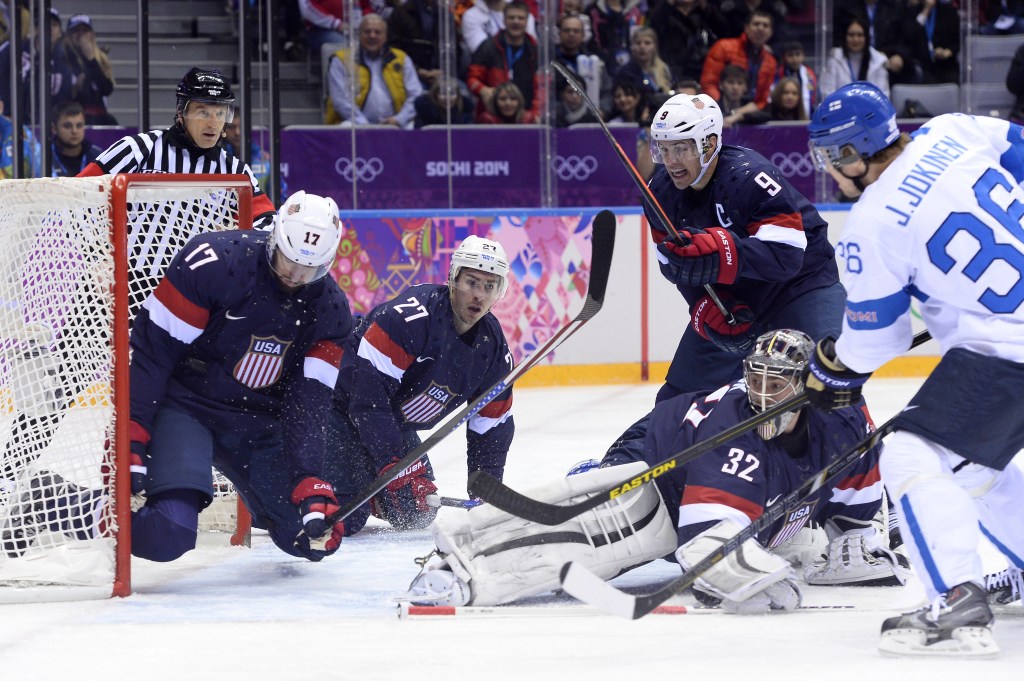 The first period ended 0-0.