Every now and then, Olympic Talk will look back at athletes and/or stories who were memorable, even if they didn't end up earning medals. As it turns out, some of the best stories don't come with gold, silver or bronze.
Much like its snowboarding sibling, ski cross tends to invite chaos. It should be no surprised that such chaos draws in a pretty zany (and fearless) group of characters.
It's not easy to stand out from that pack, then … but when you have a nose critter like Slovenia's Filip Flisar, people take notice: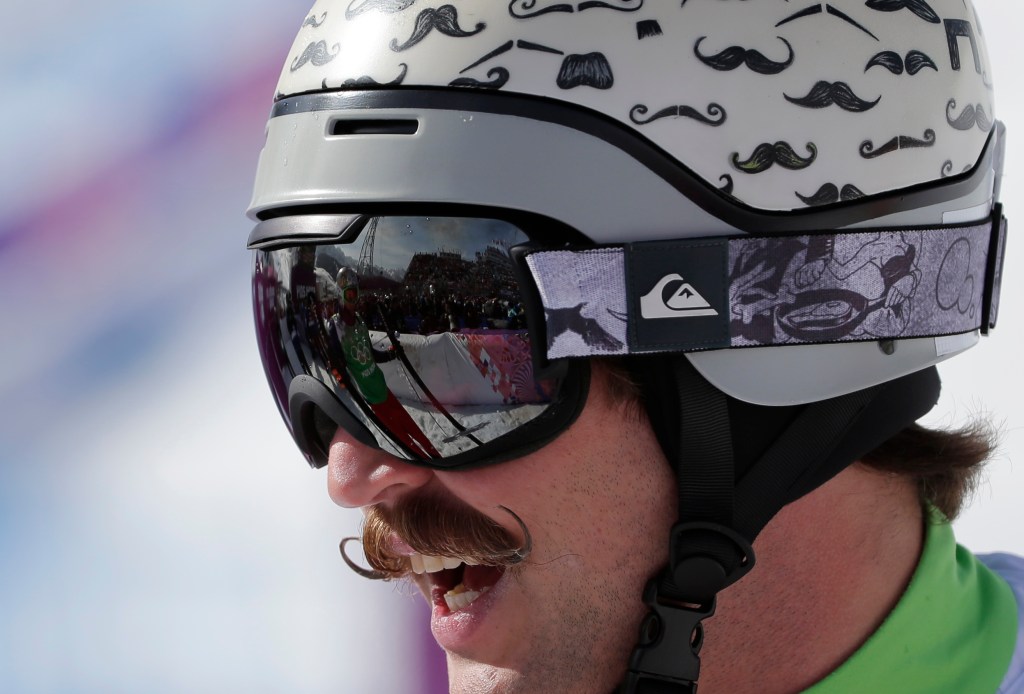 Sometimes people with phenomenal style don't even know it (see: people with mullets in the late '90s) or at least pour on the false follicle modesty in acting that way. Flisar's helmet makes it pretty clear that he's aware of his head-turning mustache.
One might say that his brilliant 'stache is one part Val Kilmer as Doc Holliday in "Tombstone" and one part mustache-twirling villain tying a damsel in distress to train tracks.
Again, wild style isn't all that shocking in ski cross, as NBC's Skyler Wilder noted on Feb. 20.
"In ski cross we all kind of have to have a little bit of a screw loose, we are kind of the bad boys of the crowd," U.S. skier John Teller said. "I've had a mustache for years, so I think I started a trend."
Here are a few more photos of Flisar, because you know you want them:
A slight variation from 2012: