Kent State senior Annie Rogers' first trip to New York was a memorable one, beginning with a Cadillac Escalade pickup from the airport and including two days with Olympic bronze medalist Nick Goepper.
Rogers, "just a normal Ohio girl," won a social media contest for a date with the slopestyle skier Goepper last month. They met Saturday in New York and spent much of the weekend in Midtown.
On Saturday, they went to the Broadway show "After Midnight," featuring Vanessa Williams, with dinner to follow at Empire Steak House, which boasts a signature dry-aged Porterhouse for two. They also went to a New York Rangers game and sat a few rows behind the visiting Ottawa Senators bench.
On Sunday, they visited Central Park, ate lunch at the Italian restaurant Buca di Beppo, went to a Mets game and ate at another Midtown restaurant.
Rogers said she and Goepper, an Indiana native who trains in Colorado, will stay in touch and hope to meet up again this summer.
"I hope people know Nick is such a great guy," Rogers said. "He's exactly as he comes off in interviews — laid back, friendly. I can't think Nick enough. I couldn't think of a better way to spend my first time in the city."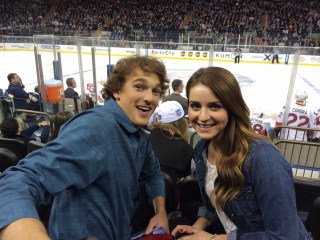 ***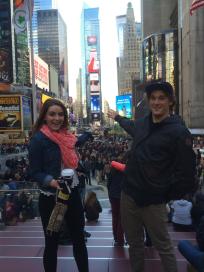 ***