Russian president Vladimir Putin scored six goals with five assists as his hockey team won the final game of an amateur series 21-4 in Sochi on Saturday, according to Russian reports.
Putin, 61, played on a team that included retired NHL All-Stars Pavel Bure and Valeri Kamensky.
"[Putin] has set himself the goal of playing hockey," Bure said, according to Russian news agency ITAR-TASS. "Several years ago he said, 'I will do it!' Now you can see the result — six goals. One needs all the skillfulness to score so many times. That the president of the world's largest country with a busy schedule has learnt to play ice hockey and found time for that is an indication of his excellent shape."
Putin also played hockey in Sochi in a game that included Belarus' president one month before the Winter Olympics in January.
"There are no winners or losers here," Putin said Saturday, according to ITAR-TASS. "This is a friendly game."
Here are photos of Putin in action, from The Associated Press: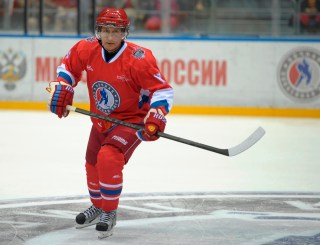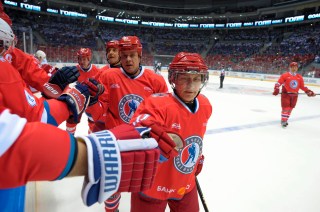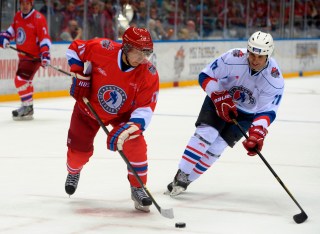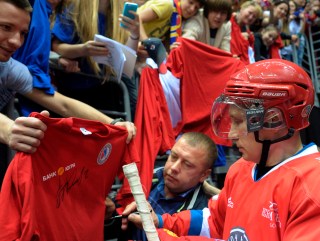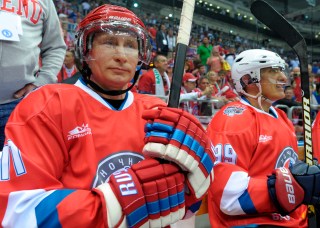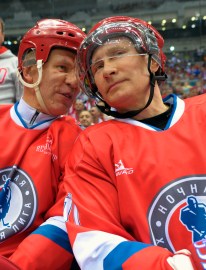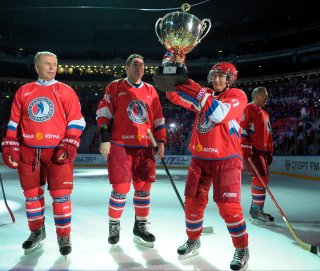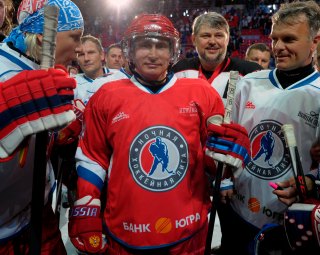 IOC calls report Rio Olympics could move to Moscow 'fantasy'