Apolo Ohno's road to the World Ironman Championships in Kailua-Kona, Hawaii, stopped in Boise, Idaho, for his first triathlon on Saturday.
"It was painful 10 seconds in, and it's still painful," Ohno told the Idaho Statesman after finishing.
Ohno, the most decorated U.S. Winter Olympian of all time with eight medals, completed the 1.2-mile swim, 56-mile bike ride and 13.1-mile run in Boise in 4 hours, 59 minutes, 27 seconds, 112th overall, and a little over an hour behind the winner.
Ohno is training for the World Ironman Championships in Hawaii in October. That event is twice as long — swim 2.4 miles, bike 112 miles and run 26.2 miles.
Here are images from Ohno's grueling journey through Idaho's capital, via The Associated Press: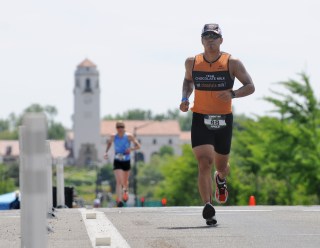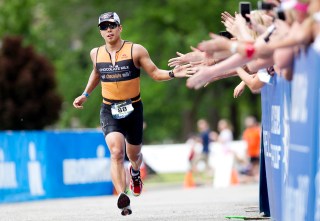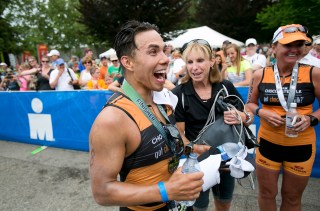 Rulon Gardner wants to make 2016 Olympic Team