France's Mahiedine Mekhissi-Benabbad was stripped of what appeared to be a third straight European Championships title in the 3000m steeplechase after he was disqualified for taking off his shirt and putting it in his mouth in the last 100 meters.
Here's video of Mekhissi-Benabbad's antics.
It's not his first run-in with trouble. After he won the European Championship in 2012, the Frenchman shoved the meet mascot, which was reportedly being worn by a 14-year-old girl.
In 2011, he and another French runner were suspended after they came to punches following a Diamond League race.
Frenchman breaks 50km race walk world record, stops to pick up Portuguese flag
But back to Thursday night in Zurich. Here's a photo timeline of the Frenchman's finish, via Getty Images: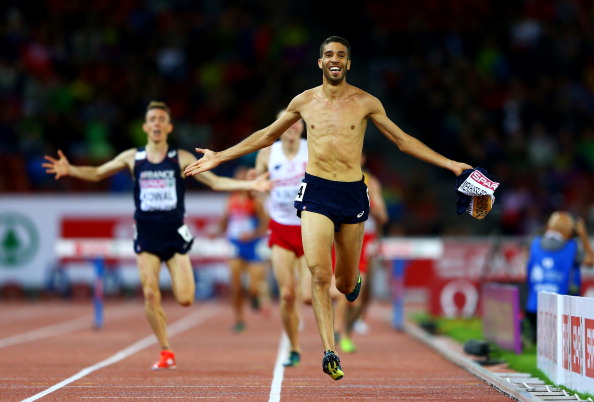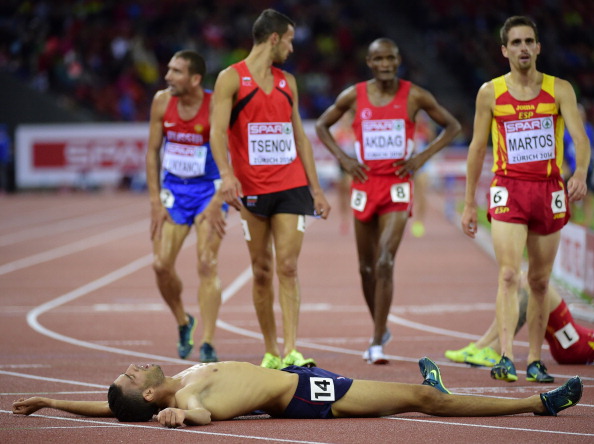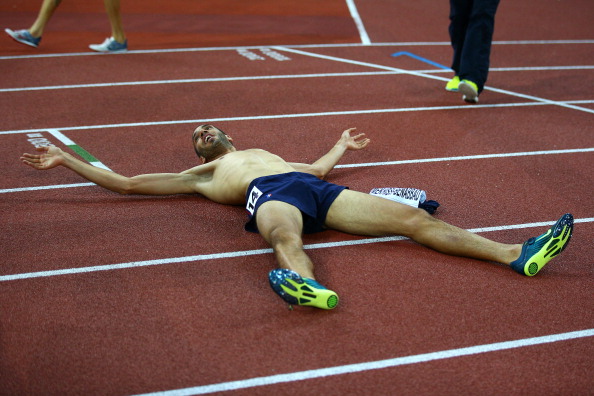 U.S. roster for Youth Olympics includes London Olympian