Poland completed an epic run to the World Volleyball Championship gold medal at home on Sunday, setting off bedlam inside the Spodek Hall in Katowice and on the streets throughout the nation.
It came back to upset three-time reigning World champion Brazil in the gold-medal match, 18-25, 25-22, 25-23, 25-22.
Brazil, where Rio 2016 indoor volleyball final tickets are tied for the priciest of any sport, was trying to become the first nation to win four straight World Championships. The World Championships are held once every four years, meaning Poland kept Brazil from claiming the biggest global title before the Rio Olympics.
Poland won its first title since 1974 and became the first host nation since Czechoslovakia in 1966 to prevail. Poland was fifth at the 2012 Olympics and ranked fifth in the world before the tournament. This was a monumental victory.
The win came one month after the 2014 World Championship trophy was reported stolen in, of all places, Rio de Janeiro, during a pre-Worlds tour. The FIVB had to act quickly to have a replacement created.
More than 12,000 spectators watched the gold-medal final inside Spodek Hall on Sunday night (including the Polish president). More than 15,000 followed it outside the arena on big screens, according to the FIVB.
The entire tournament shattered attendance records. A recorded 563,263 watched the 103 matches from Aug. 30 through Sunday, about 240,000 more than the previous mark set in Italy in 2010.
Vines of match point and the initial celebration:
Polish newspaper front pages Monday: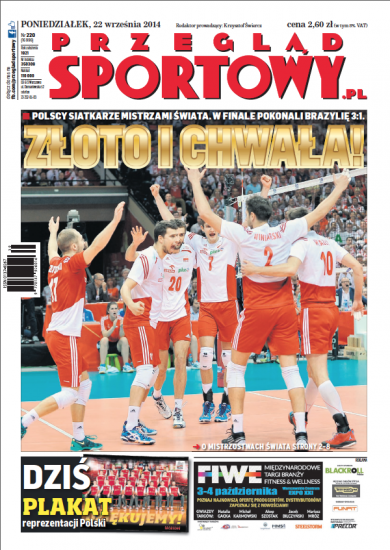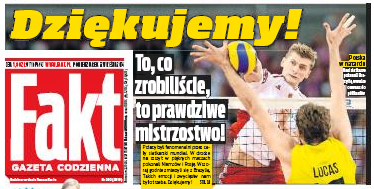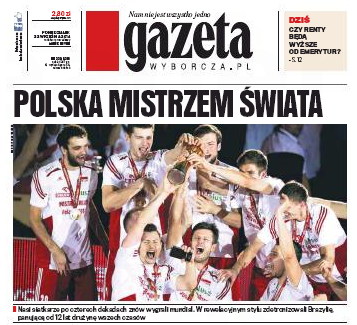 Kerri Walsh, April Ross cap perfect AVP season after wardrobe malfunction