NBC, NBCSN, NBC Sports Live Extra and Universal Sports will air a record 67 hours of U.S. Ski and Snowboard Association competition this season, highlighted by a record 30 hours of live coverage of the 2015 World Alpine Skiing Championships in Vail/Beaver Creek, Colo.
NBC will broadcast 18 hours of skiing and snowboarding, the most single-season coverage for U.S. Ski and Snowboard Association events in the network's history.
NBCSN will televise 27 hours. Universal Sports and UniversalSports.com will have 22 hours.
In February, every event at the World Alpine Skiing Championships will be shown live for the first time in history. NBC will have six hours of coverage, NBCSN will have 8.5 and Universal Sports will have 15.5, including daily post-race shows.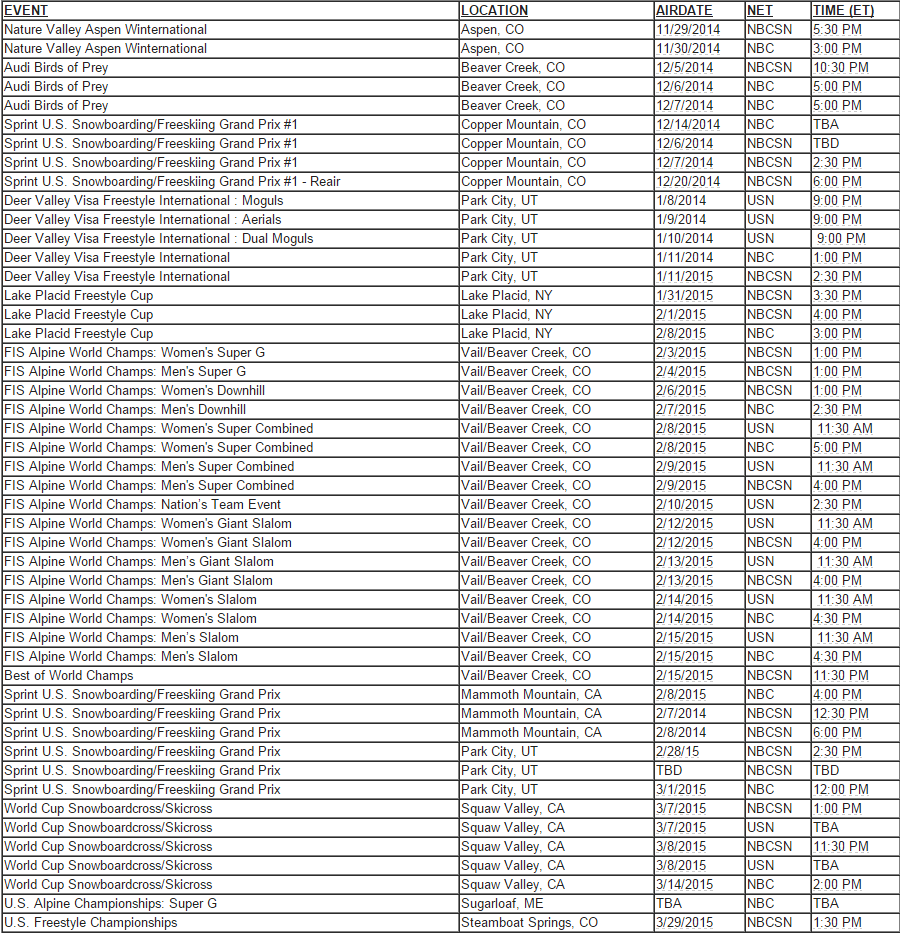 Rio Olympic commemorative coins to be issued