OlympicTalk takes a look back at the year in Olympic sports this week. Today, we review winter sports.
Alpine Skiing
The year started with Lindsey Vonn ending her rushed bid to come back from right knee surgery to defend her 2010 Olympic downhill title in Sochi. The Winter Games were suddenly without one of their leading women, but others surged in her absence.
Mikaela Shiffrin, a Coloradoan like Vonn, was billed to become the youngest Olympic slalom champion ever. She delivered under that pressure, one month shy of her 19th birthday, and went on to win a second straight World Cup season title in the event. Shiffrin blurted out her dream of winning an unprecedented five Alpine gold medals in 2018, a remark supported by President Barack Obama. She began the 2014-15 World Cup season experiencing growing pains and is in the midst of her longest victory and podium drought since she burst on the scene two years ago.
Slovenia's Tina Maze, who had the greatest season in skiing history in 2012-13, failed to follow it up in the World Cup season. But she found the magic at the Olympics, winning two gold medals. She's dominating the World Cup tour again this season, which may be her last.
U.S. men's stalwarts Ted Ligety and Bode Miller came through in Sochi, too. Ligety won his second Olympic gold medal but first in his signature event, the giant slalom. Miller shared a bronze in the super-G, running his U.S. Olympic skiing record tally to six career medals and making him, at 36, the oldest medalist in Olympic Alpine skiing history.
Both Ligety and Miller were beset by injuries early this season. The hottest U.S. skier is once again Vonn, who has two victories in four races this month since returning from a second knee surgery.
Video: Lindsey Vonn falls, is OK, one day after winning a cow
Figure Skating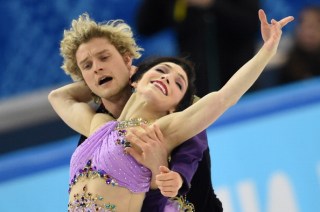 No Winter Olympic sport sees more drama than figure skating, and it began well before the Olympics in 2014. Ashley Wagner, the most accomplished U.S. women's skater since the 2010 Olympics, finished fourth at the U.S. Championships in January and was selected for the three-woman Olympic team over third-place finisher Mirai Nagasu.
Wagner stayed in the spotlight in the debut of the Olympic team competition, when she disagreed with the low scores given to her by judges, her facial expression inspiring a meme. The U.S. took bronze.
Russia prevailed in the team event, setting off a rush of 33 total medals and 13 golds across all sports, leading both medal tallies. The Russians bounced back from 2010, when they won 13 medals with three golds.
The pairs team of Tatyana Volosozhar and Maksim Trankov prevailed as predicted, but what was unexpected was the performance of Adelina Sotnikova. The 17-year-old controversially outpointed South Korean Yuna Kim, in Kim's farewell, to become the first women's Olympic champion with zero prior World Championships medals.
Meryl Davis and Charlie White became the first U.S. Olympic ice dance champions, capping a nearly two-year undefeated run in what may have been their final competition.
Yuzuru Hanyu became Japan's first men's Olympic champion, emerging, with two falls, from a group of forgettable free skates. Four-time Olympic medalist Yevgeny Plushenko withdrew before the short program, citing a back injury, but hasn't ruled out a run to 2018.
Video: Ashley Wagner denies Russian sweep at Grand Prix Final
Freestyle Skiing
In moguls, 2010 Olympic champions Hannah Kearney and Alexandre Bilodeau were both aiming to become the first freestyle skier to win multiple Olympic gold medals.
Kearney appeared a better shot going into Sochi, but she bobbled in the final and accepted a bronze medal with tears. Bilodeau, who in 2010 became the first Canadian to win gold on home soil, upset countryman Mikael Kingsbury two nights later to become the first back-to-back Olympic champion freestyle skier. He then retired to become an accountant.
Belarusians swept the aerials golds, and France swept the women's ski cross podium, but the U.S. dominated in the new events of ski halfpipe and ski slopestyle, winning half of the 12 available medals.
Maddie Bowman and David Wise made the best of a criticized Sochi halfpipe to win golds. Devin Logan added slopestyle silver.
Men's slopestyle provided the performance of the Games for the U.S. Olympic team. Joss Christensen, Gus Kenworthy and Nick Goepper made it an American medal sweep for the third time in any event in Winter Olympic history. Kenworthy brought home five stray puppies with his silver medal. Christensen basked in the glow of his gold in Sarajevo, where he was bitten by a dog and, fearing he might have rabies, required more than 30 shots.
Thanks in large part to freestyle skiers, the U.S. secured second place in the overall medal standings. Its 28 medals marked its highest total at a non-North American Winter Games.
Joss Christensen becomes 'mountain man' since Sochi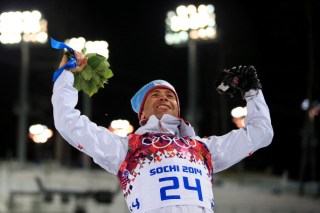 Nordic Skiing
The U.S. won zero medals across biathlon, cross-country skiing, Nordic combined and ski jumping.
In biathlon, Norway's Ole Einar Bjoerndalen won two gold medals at age 40 to give him 13 for his career, the most of any Winter Olympian ever.
Belarus' Darya Domracheva one-upped Bjoerndalen with three gold medals, all in individual events, something no other athlete did in Sochi.
In cross-country skiing, Norway's biggest star, the enigmatic Petter Northug, left Sochi with zero medals. As did the U.S.' hope to win its first cross-country medal in 38 years, Kikkan Randall.
The U.S. Nordic combined team, which won its first Olympic medals in 2010, four of them, was also shut out. All was not lost. Todd Lodwick, the U.S. flag bearer for the Opening Ceremony, became the first American to compete in six Winter Olympics. In November, Bill Demong ran the New York City Marathon in 2 hours, 33 minutes.
The indelible U.S. memory came in ski jumping, where 2013 World champion Sarah Hendrickson became the first woman to jump in Olympic competition. Women's ski jumpers had fought for more than a decade to join men in the Olympics. Hendrickson, 20, had fought through five months of rehab after tearing her ACL, MCL and meniscus in a crash just to make the Olympic team.
Sliding Sports
Let's start with skeleton. Noelle Pikus-Pace won silver in Sochi, but it felt like gold after a career filled with emotional marks — her leg shattered by a bobsled in 2005, having her first child, Lacee, in 2008, missing an Olympic medal in 2010 by one tenth of a second, retirement, her second child, Traycen, in 2011, a miscarriage in 2012 and unretirement.
In Sochi, Pikus-Pace memorably leaped over a wall after finishing her athletic career and embraced her family. She wrote a book shortly thereafter — "Focused" — and had another miscarriage.
Pikus-Pace let the tears flow at the Sanki Sliding Center. Her teammate, John Daly, fought them back the next night. Daly's medal hopes evaporated with a slip at the start of his final run. His sled came out of a groove in the ice, and he plummeted to 15th. American Matthew Antoine won bronze instead. Daly, like Pikus-Pace, retired after the Olympics.
Germany swept the luge golds, amid an otherwise disappointing Olympics for the winter powerhouse nation. Erin Hamlin bagged bronze, the first U.S. Olympic singles luge medal.
In bobsled, Steven Holcomb added two bronze medals to his four-man gold from 2010 and began the following season with a new crew of push athletes. Canada's Kaillie Humphries came back to beat U.S. training partner Elana Meyers Taylor for women's gold. This season, Humphries and Meyers Taylor made history as the first women to drive four-man sleds in international competition.
Also in bobsled, Lauryn Williams and Lolo Jones became the ninth and 10th Americans to compete in both a Summer and Winter Games. Williams won silver pushing for Meyers Taylor, becoming the fifth athlete to win Summer and Winter medals. Williams all but retired but returned to the U.S. Bobsled team for part-time duty this year. Jones, still chasing that elusive medal, is focused on making her third Summer Olympic team in the 100m hurdles in 2016.
Video: Noelle Pikus-Pace gives inspiring Ted Talk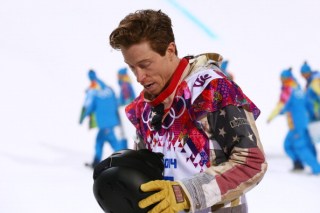 Snowboarding
Shaun White, the only Sochi Olympian with more than one million Twitter followers, came to Russia hoping to win two gold medals.
He left with no medals, pulling out of slopestyle the day before the competition and uncharacteristically erring in halfpipe, taking fourth behind new king Iouri Podladtchikov, the Russian-born Swiss.
White, who also plays guitar in a band, insists he's looking toward a fourth Olympics in 2018, but he has not competed since Sochi.
Younger U.S. stars emerged, including the first slopestyle gold medalists Sage Kotsenburg and Jamie Anderson, whose infectious personalities set the tone on the first weekend of the Olympics.
Kaitlyn Farrington, a doubt to make the U.S. Olympic team, upset Kelly Clark and Torah Bright in the women's halfpipe. Perhaps the most awe-inspiring snowboarder of 2014 was too young for the Sochi Olympics. Chloe Kim, born in 2000, sandwiched between Clark and Farrington at the Winter X Games.
In snowboard cross, two-time Olympic champion Seth Wescott failed to make the U.S. Olympic team, ceding the spotlight to bronze medalist Alex Deibold. Lindsey Jacobellis, who gave up a gold medal due to a fall on a celebratory move in 2006, was eliminated in the semifinals for a second straight Olympics.
Vic Wild became the only U.S.-born athlete to win multiple gold medals in Sochi. He did so in Alpine snowboarding representing the host nation, having married a Russian snowboarder (who won a bronze in parallel giant slalom).
Speed Skating
Dutch dominance enveloped the Adler Arena. The Netherlands won 23 of a possible 32 long-track speed skating medals in one of the greatest single-sport performances by one nation in Olympic history.
Ireen Wuest stood out the most, winning five medals, the most of any athlete at the Games. She crushed the field at the World Allround Championships a month later and earned global awards by year's end.
In extreme contrast, the U.S. suffered, winning zero long track medals for the first time since 1984. Was it the scrutinized skin suits introduced in Sochi? Pre-Olympic training methods? A new skate-sharpening system? There was no consensus.
Heather Richardson and Brittany Bowe bounced back to start the 2014-15 World Cup season, while two-time Olympic champion Shani Davis is more slowly working his way back from a deep disappointment.
Another traditional power flopped in short track. The South Korean men won zero medals, while South Korean-born Viktor Ahn totaled four, including three golds, for his new nation — Russia.
Ole Einar Bjoerndalen, Ireen Wuest lead Olympic award winners
Team Sports
Canada swept the four team sports titles in Sochi. The men's and women's curling and hockey teams combined to go 27-2.
The women provided the most excitement. Jennifer Jones skipped the first undefeated women's rink in Olympic history. Marie-Philip Poulin broke the U.S. women's hockey team's hearts for a second straight Olympics, tying the gold-medal game with 55 seconds left and winning it in overtime.
The men's hockey tournament will best be remembered for T.J. Oshie's shootout heroics in a U.S. group-stage win over Russia. Neither nation won a medal, though.
The climax of the Sochi Paralympics was the U.S.-Russia sled hockey final. The Americans won 1-0 on a goal from Josh Sweeney, a bilateral amputee injured by an improvised explosive device in October 2009 while serving in the U.S. Marine Corps in Afghanistan.
Olympic Year in Review: Summer Sports