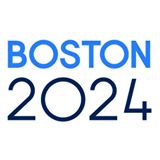 The Boston 2024 Olympic plan includes two venue clusters — a waterfront cluster and a university cluster — billed as the "most walkable Games in modern times," bid organizers said Wednesday.
Bid officials detailed plans from the Boston 2024 presentation made to the U.S. Olympic Committee in December. Here are the documents.
"Last but not least, of course we have our historic Fenway Park, which will be the venue for baseball," said Cheri Blauwet, a seven-time Paralympic champion wheelchair racer and co-chair of the Olympic and Paralympic movement committee.
Baseball is, of course, not in the Olympic program but could be added for the 2024 Olympics under Agenda 2020 reforms passed in December.
The mention of Fenway Park reinforces that the current plan is just that, a "plan" and not the definite application that will be submitted to the International Olympic Committee by a Sept. 15 deadline.
Boston 2024 officials said they compared their plan — to have 28 of 33 venues within a 6.25-mile radius and an average distance of 3.3 miles between venues — to every Summer Games from 1980 to 2020. The closest Games to have that kind of compact nature were Tokyo 2020 (26 venues in a 6.25-mile radius) and Seoul 1988 (an average of a 10.3 miles between venues).
The proposed dates are July 19-Aug. 4, the exact same dates as the last Summer Olympics in the U.S. — Atlanta 1996.
They stressed two factors overall — walkability and ease of transport.
The waterfront cluster would include the temporary Olympic Stadium in Widett Circle — "the heart of the city" — the athletes' village, the use of the Boston Convention and Exhibition Center for wrestling and indoor volleyball among six sports and sailing in Boston Harbor.
The Olympic Stadium would host track and field and Opening and Closing Ceremonies.
The university cluster would be at the intersection of Harvard, Boston University and MIT including aquatics events in temporary facilities and triathlon and open-water swimming at Magazine Beach. Harvard Stadium would be used for field hockey with tennis and fencing also at Harvard. Boston University would host badminton and handball. MIT would host archery on its front lawn.
TD Garden would host a basketball final (it didn't specify men's or women's) and artistic gymnastics. Gillette Stadium would host rugby and soccer.
Golf would be at The Country Club at Brookline, the site of the famous 1999 Ryder Cup and 1913 U.S. Open won by Francis Ouimet.
Boston Common would hold beach volleyball with a nearby start line for the Olympic marathon and cycling at Charles Street.
Franklin Park would also possibly host equestrian and modern pentathlon.
Complete 2024 Olympics coverage