The shoes Roger Bannister wore when he ran the first sub-4-minute mile will be auctioned Sept. 10 in Great Britain.
The British Olympian wore shoes that weighed 4 1/2 ounces when he clocked 3:59.4 at the Iffley Road Track in Oxford on May 6, 1954, according to the auction company's website.
"I could see there was an advantage in having the shoe as light as possible," Bannister said, according to the website. "The leather is extremely thin, and the spikes are unusually thin, as I used a grindstone to make them even thinner. These shoes are the last tangible link I have with the four-minute mile."
Earlier this week, it was reported that a stopwatch used to time Bannister's four-minute mile was auctioned for £20,000 (about $31,000).
Bannister, 86, revealed last year that he was diagnosed with Parkinson's disease three years earlier.
Bannister said part of the proceeds from the shoes auction will go to a charity that encourages neurological research, according to the auction company.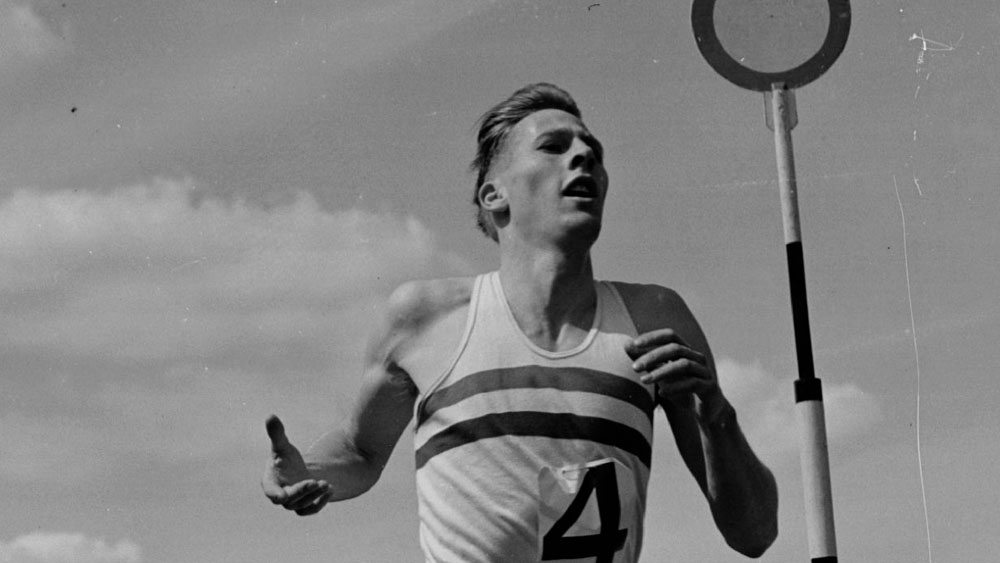 Watch Roger Bannister's sub-four-minute mile