The Paris 2024 Olympic bid became official on Olympic Day on Tuesday.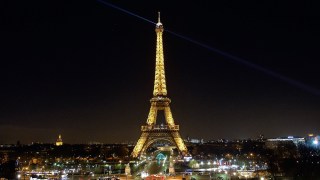 Paris joined the bid race with Boston, Hamburg and Rome. Budapest is also expected to bid for the 2024 Games, with the host city being chosen by International Olympic Committee members vote in 2017.
Potential venues include Roland Garros for tennis, Stade de France that hosted the 1998 World Cup final and Champ de Mars, the grassy area leading northwest to the Eiffel Tower that was reported earlier this year to be eyed for beach volleyball.
In April, the Paris city council approved the bid, with reports then stating the final go-ahead expected by June.
Two weeks ago, French media reported the Paris 2024 bid would be rolled out on Tuesday — Olympic Day — and on July 14 — Bastille Day.
Paris will look to host the Olympics 100 years after its last Games in 1924.
Paris last bid for the 2012 Olympics and was considered a favorite but lost to London.
All bids are due to the IOC by September.