Lance Armstrong returned to bike along a Tour de France route Thursday, said he's watched the Tour for the first time in two years and is rooting for American Tejay van Garderen.
Armstrong, who was stripped of his record seven Tour wins from 1999 through 2005 while doping, rode in a planned charity event with others along this year's Tour route, one day before the professional cyclists will take to the same roads.
"I can understand that there's still some hurt feelings," Armstrong told reporters Thursday. "That's a process that I'll walk through for a long, long time."
Armstrong, who gave his thoughts on this year's Tour on Twitter on Wednesday, added more on Tour leader Chris Froome on Thursday.
"Chris Froome has been smart; he avoided all the problems," Armstrong said. "You're leading the Tour by three minutes [2:52], that's impressive. I'm a van Garderen fan."
Armstrong's countryman van Garderen is in second place behind Froome and could become the first American to stand on the Tour general classification podium on the Champs-Élysées since Armstrong in 2009 (Armstrong was later stripped of that third-place result, too).
"It's nice to be back," Armstrong said. "There's obviously no real relationship [with France], but it's nice to be back."
Images via The Associated Press and Getty: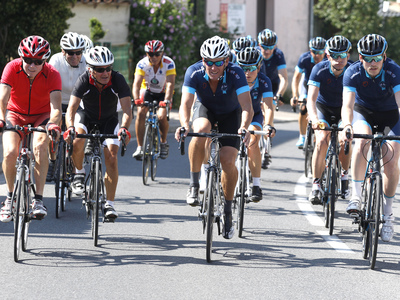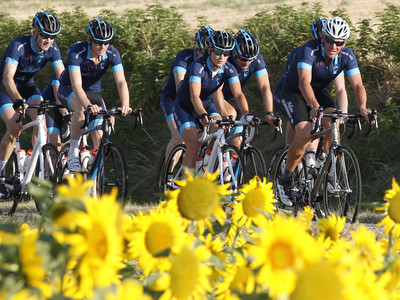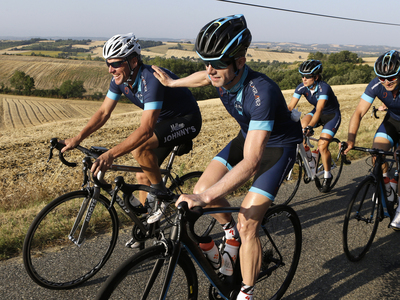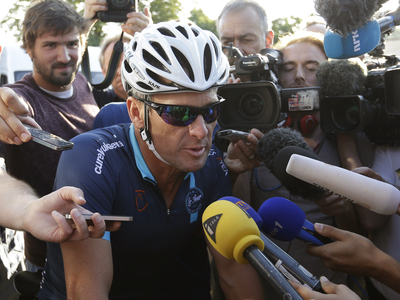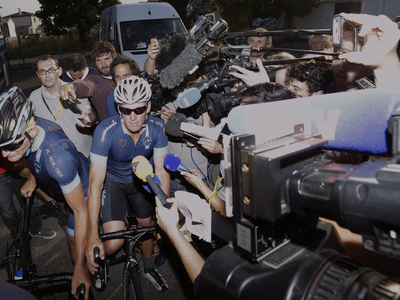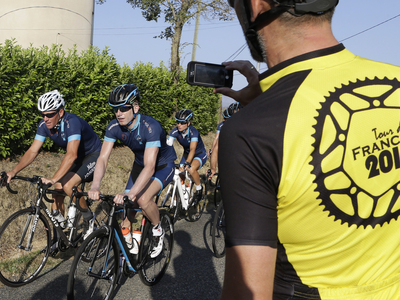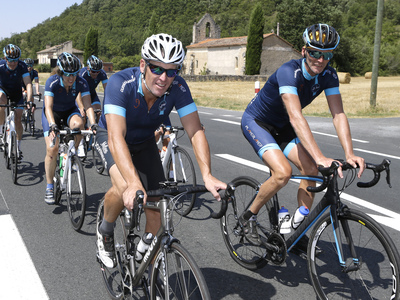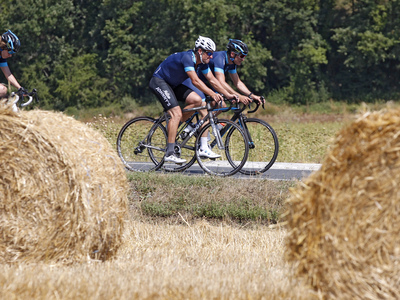 Follow @nzaccardi