FORT LAUDERDALE, Fla. — Beach volleyball players are known for their leaping ability, but two of the world's best teams reached new heights in an exhibition on a helipad.
The exhibition featured Brazilians Alison Cerutti and Bruno Schmidt, the reigning World champions, playing Phil Dalhausser and Nick Lucena, a U.S. team that first paired in July. The players peppered for 30 minutes on the concrete surface seven stories above ground level.
"I can't imagine that had ever been done before," said Dalhausser, a 2008 Olympic champion.
The helipad "match" took place Wednesday less than an hour after the two teams played an authentic, three-set match on the sand during pool play at the FIVB World Tour Finals. Dalhausser and Lucena won the FIVB match and then took a well-deserved dip into the ocean before jumping into a van for a short drive to the Downtown Fort Lauderdale Helistop.
"We were exhausted," said Lucena, who can be seen sprawled on the concrete in one of the photos below. "We were just trying not to fall off the edge."
The helipad exhibition was organized by Red Bull to promote this week's FIVB World Tour Finals. NBC and NBC Sports Live Extra will broadcast the finals live Sunday at 2:30 p.m. ET.
Here are images via the FIVB World Tour and Martin Steinthaler/Red Bull Content Pool: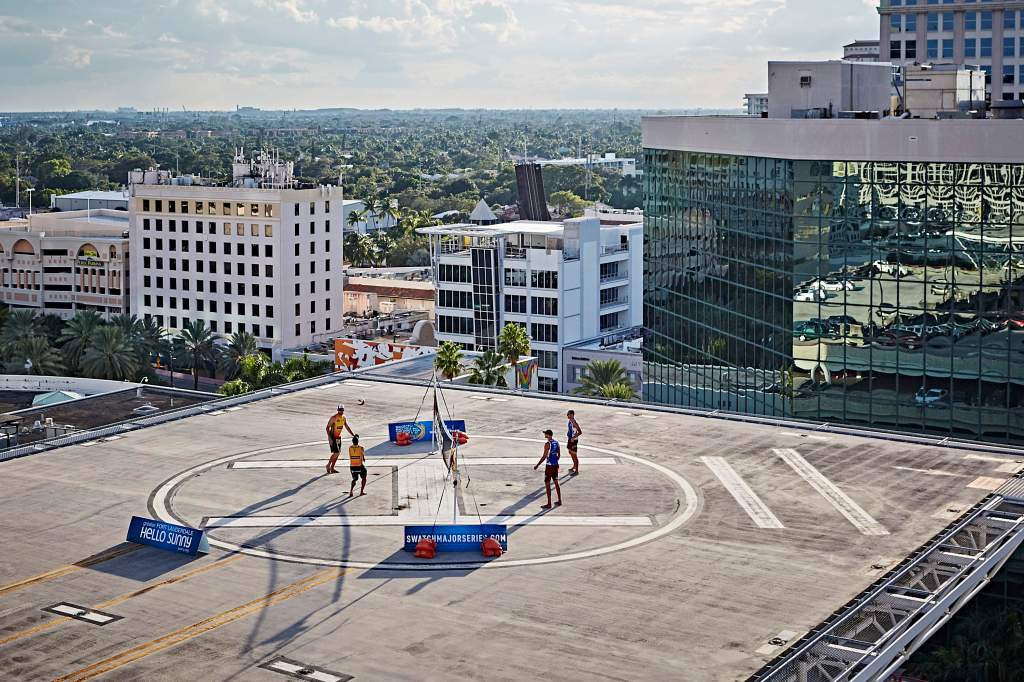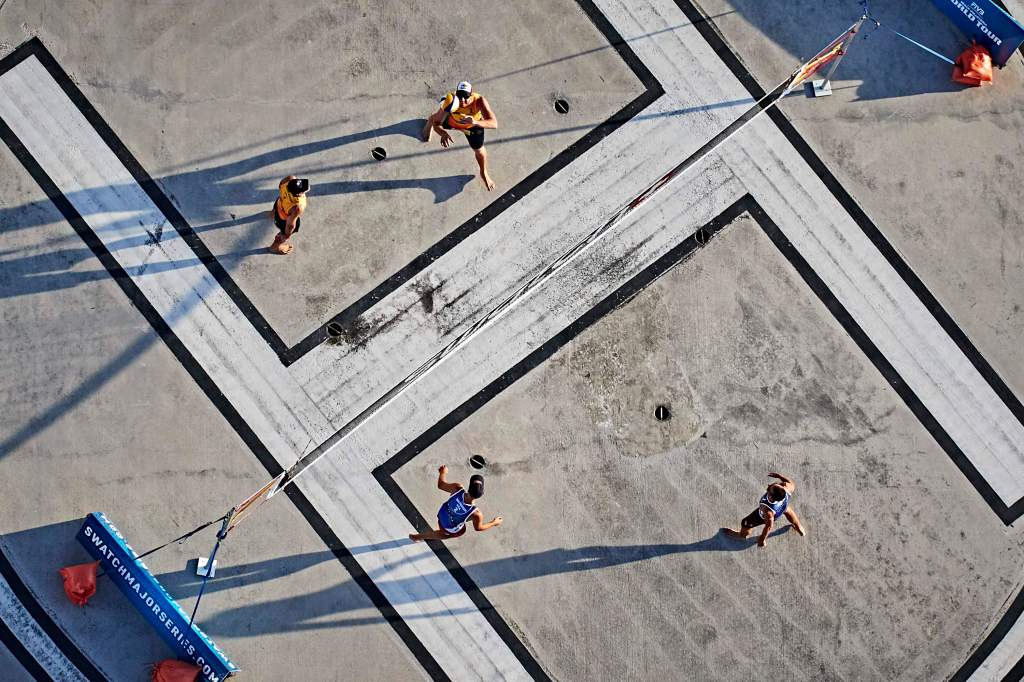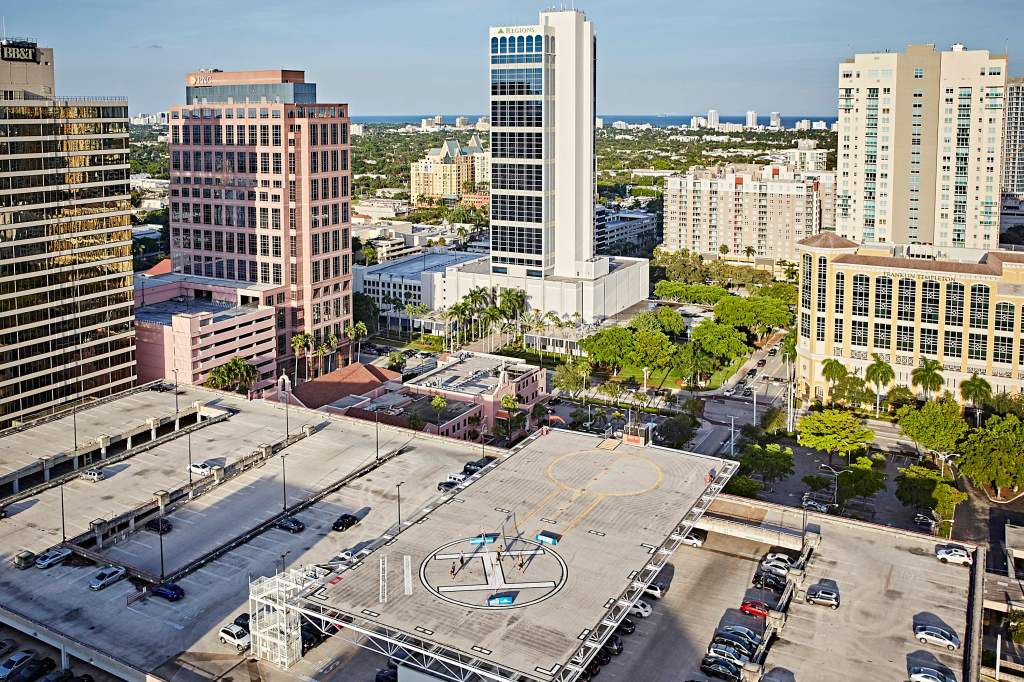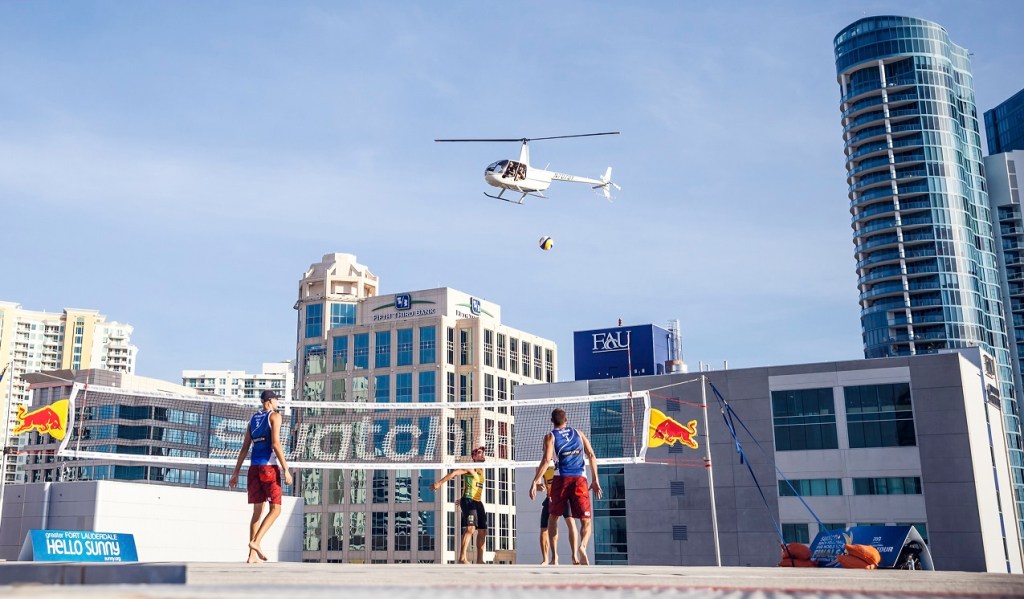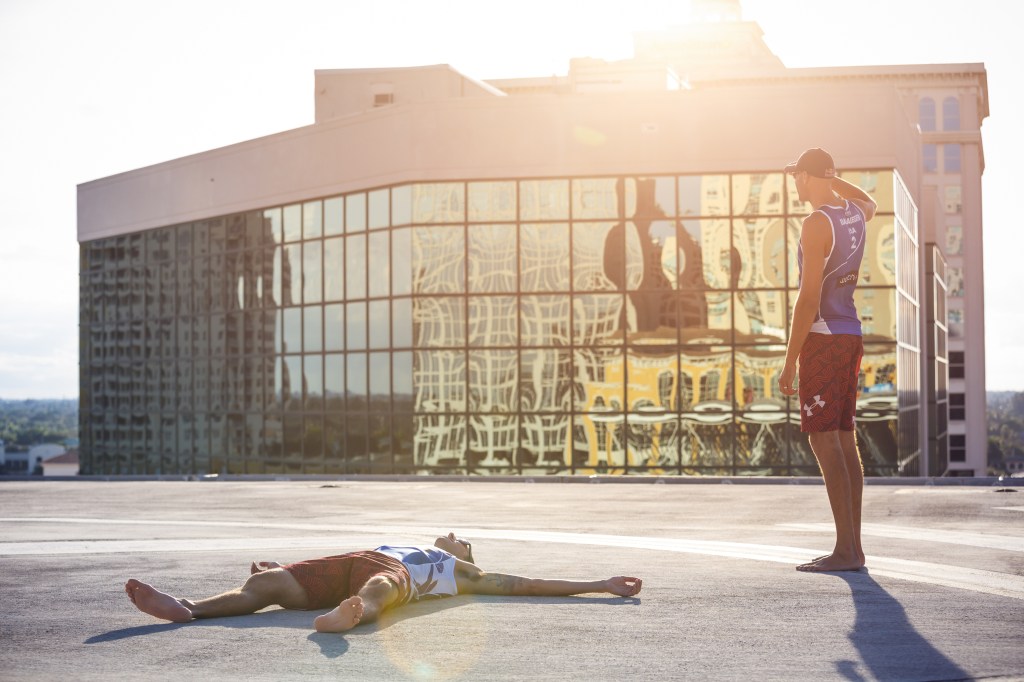 MORE BEACH VOLLEYBALL: 'Mammoth,' 'Magician,' bring Brazil back atop beach volleyball