The world's greatest athlete, Ashton Eaton, is on the cover of the August issue of Vogue magazine, and he's joined by model Gigi Hadid, whom the magazine calls "the biggest face in fashion right now."
Eaton is the defending Olympic decathlon gold medalist, and he's won two world championships since the London Games. He's favored to keep the title of "world's greatest athlete," which unofficially comes with winning the Olympic decathlon.
His photo shoot took place in Santa Barbara, where Eaton does a lot of training and where Hadid grew up. A former volleyball player, Hadid told Eaton that her connection to the Olympics is her father, Mohamed Hadid, competing as a 43-year-old at the 1992 Albertville Games. (Reports say he trained for the demonstration sport of speed skiing, but records of him competing were not found.) It was before her time, though, as Gigi was born three years later.
Here are some of the sights and sounds from their shoot:
It's not the first time a male Olympian has graced the cover of Vogue. Ryan Lochte was granted the honor prior to the 2012 Olympics, when he was flanked by fellow Olympians Hope Solo and Serena Williams.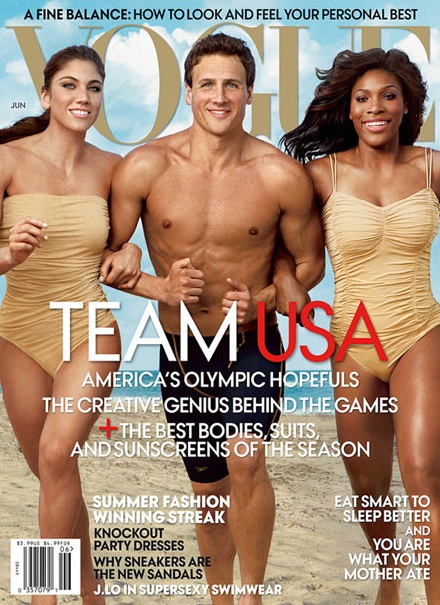 And prior to the 2008 Games, LeBron James was featured with Gisele Bundchen.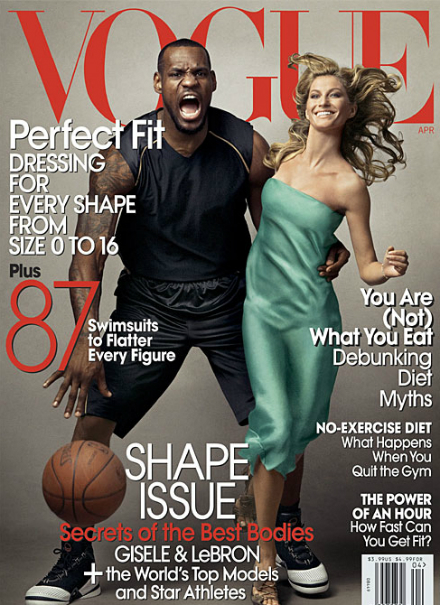 MORE: Ashton Eaton, Neymar highlight new 'Unstoppable' video