The beach volleyball venue on famed Copacabana Beach in Rio is open and ready to host the thousands of fans that are sure to make the arena among the most vibrant of the 2016 Olympics.
The temporary 12,000-seat stadium began allowing teams to train on Tuesday, after FIVB President Ary S. Graca toured the facilities on Monday.
"I have no doubt that this will be the most beautiful arena of the Olympics," said Graca, a native Brazilian. "I'm impressed. It is very important to ensure the best conditions for athletes, officials, TV, press and public. All the training courts are inside the complex."
The venue was the first of the Rio Olympics to be sold out. All four Brazilian teams – two men's and two women's pairs – are expected to contend for medals with stiff competition from Americans. Since the sport joined the Olympics at the 1996 Atlanta Games, Brazil has won the most medals, with 11 compared to nine for the U.S. Yet, Americans have captured six gold medals compared to two for Brazilians.
Beach volleyball typically boasts one of the most scenic venues at each Olympics – especially Sydney and London – and Rio might contend for the best ever.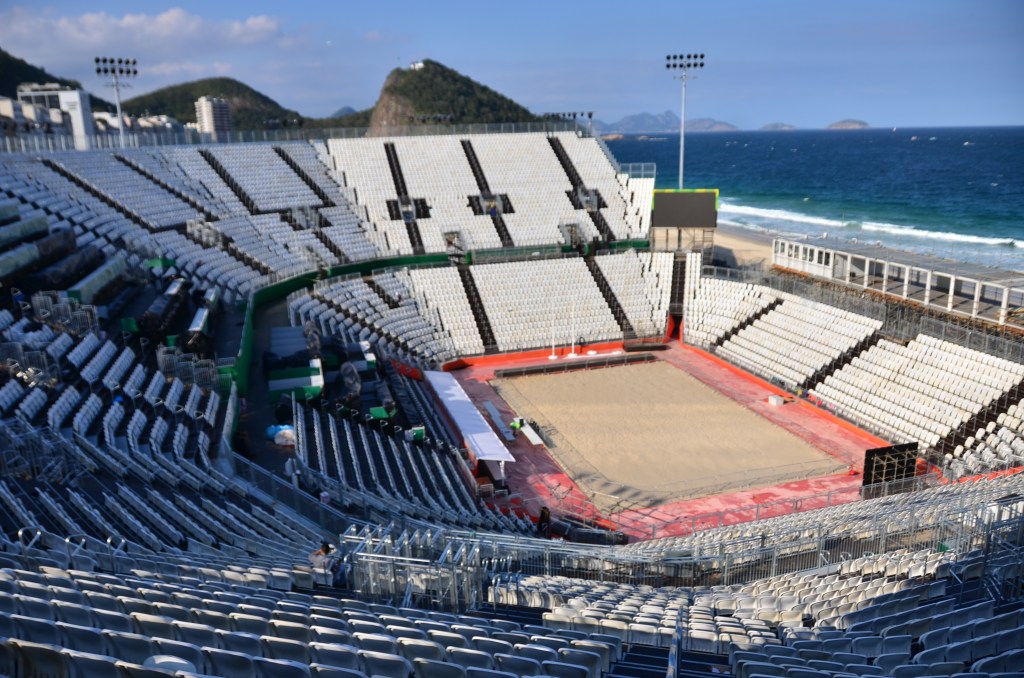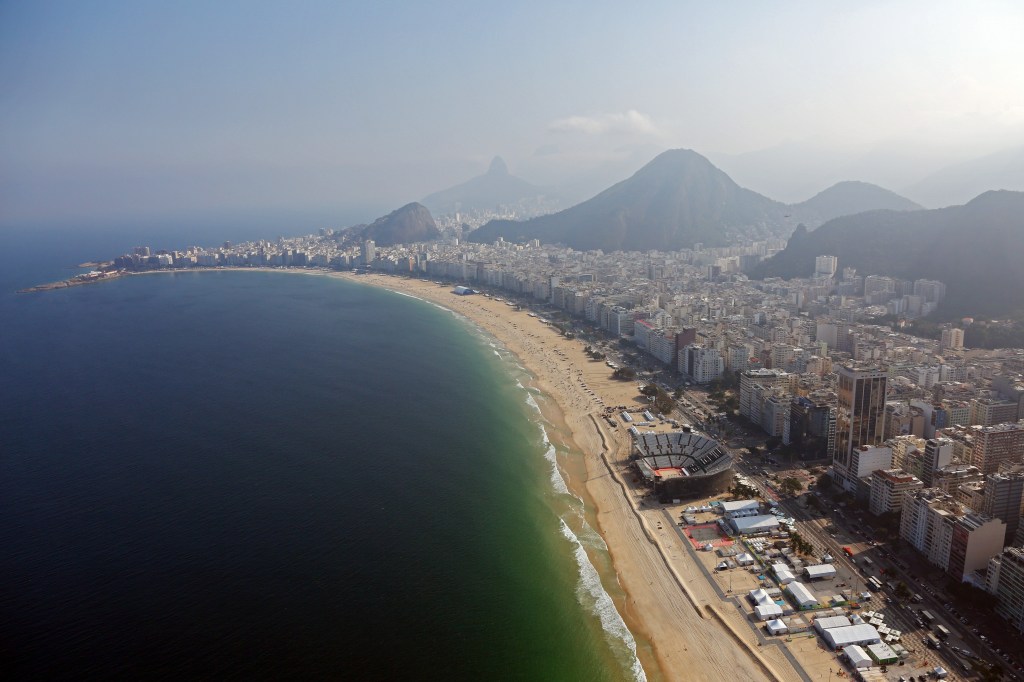 MORE: Walsh Jennings, Ross Rio underdogs after another loss to Brazilians