The U.S. Olympic Opening Ceremony uniforms include a special jacket for the flag bearer that will glow, with electroluminescent panels.
The uniforms were to be unveiled on TODAY on Friday morning.
Previously, the Closing Ceremony uniforms were unveiled 100 days before the Olympics.
The U.S. flag bearer is expected to be announced next week ahead of the Opening Ceremony on Aug. 5.
Most recent Summer Olympic Opening Ceremony flag bearers were fencer Mariel Zagunis in 2012 and runner Lopez Lomong in 2008.
Images of the Opening Ceremony uniform, via Ralph Lauren: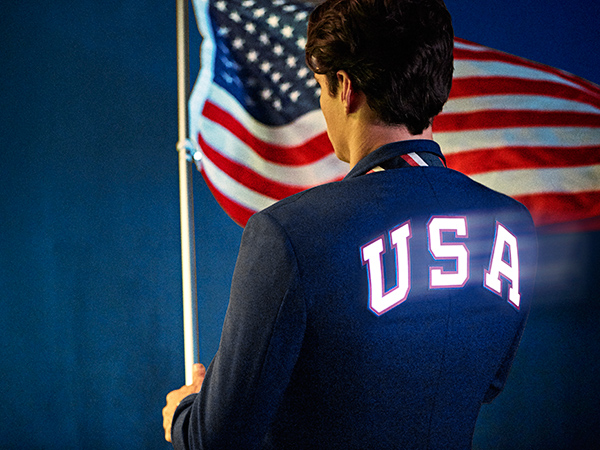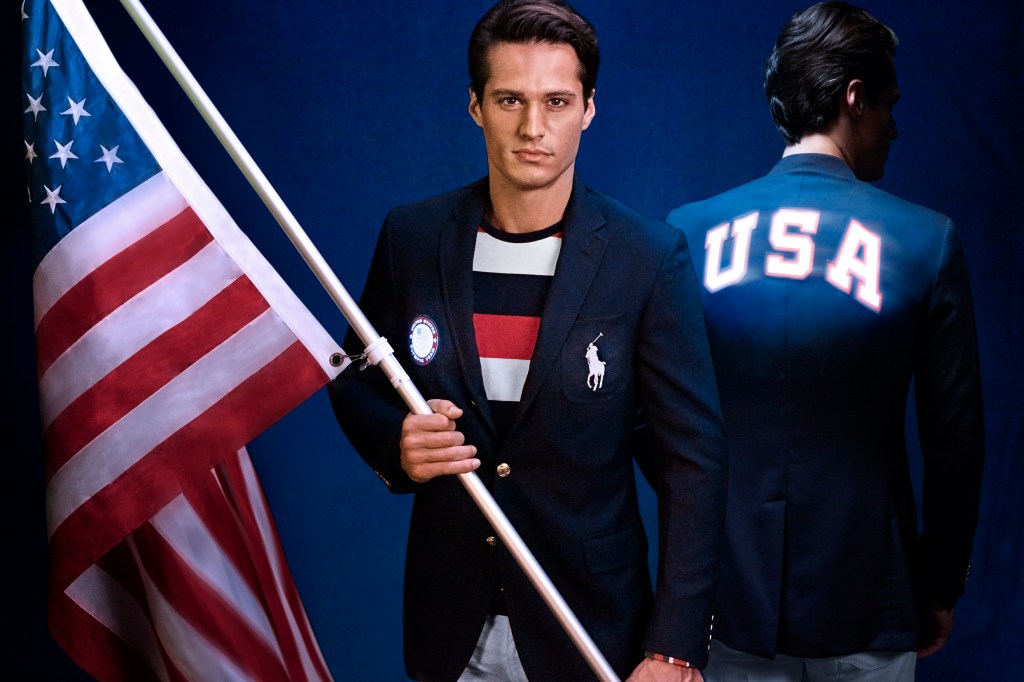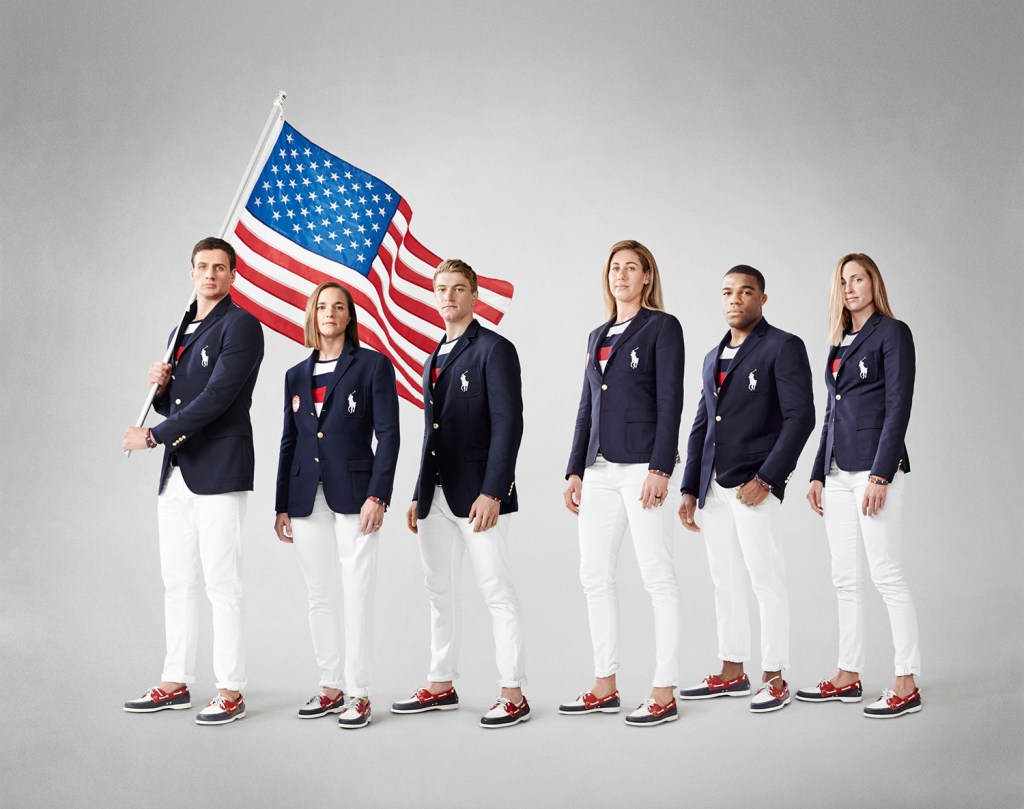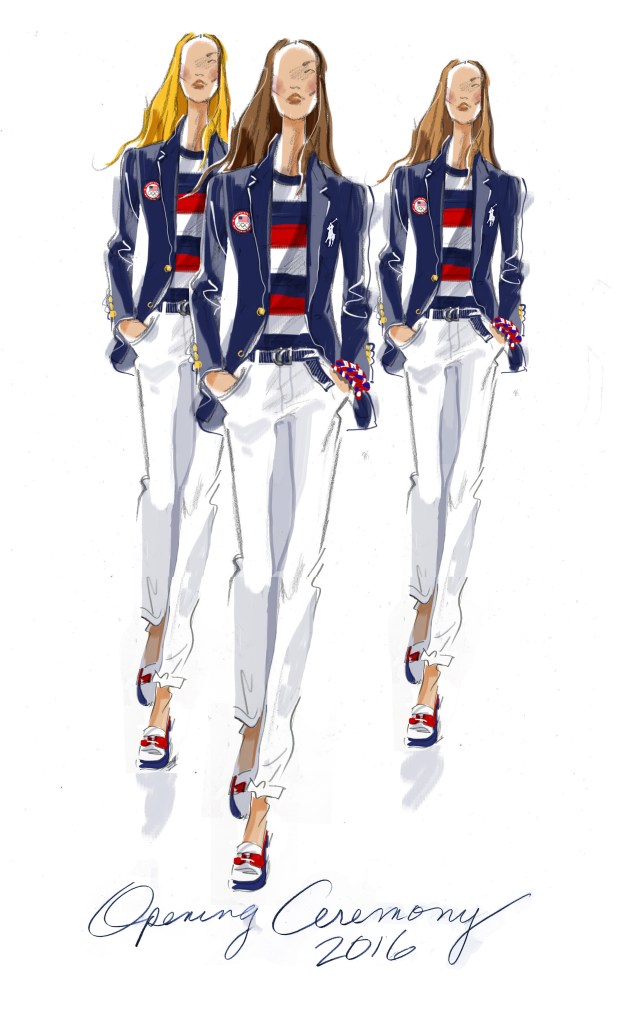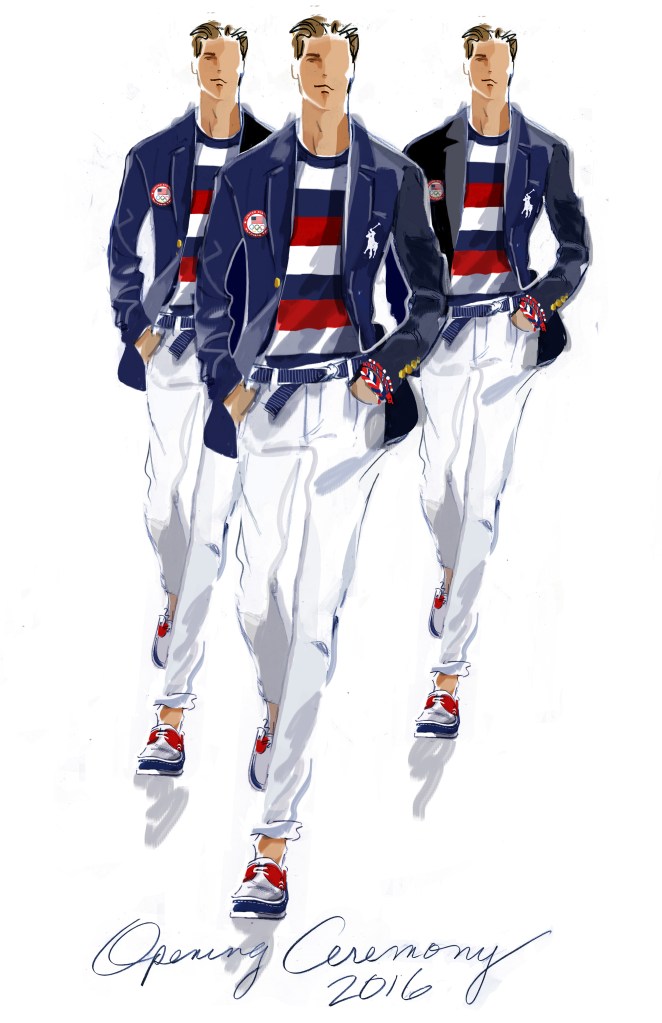 Ralph Lauren describes the Opening Ceremony uniforms here:
Polo Ralph Lauren's 2016 Team USA Opening Ceremony parade uniform is fresh and sporty, with classic elements, and features an all-American palette of red, white and blue. Team USA will be outfitted in a deep navy blazer complemented by gold buttons, repp-stripe trim and a signature embroidered Polo Pony. The combination of the jacket with a classic striped T- shirt and selvedge white denim jeans with inspirational details creates a polished ensemble. Classic boat shoes get the team treatment in navy, white, and red. Striped cotton bracelets and navy grosgrain belts offer the perfect touch of sport and style.

Polo Ralph Lauren's commemorative Flag Bearer Jacket is the ultimate integration of innovation, fashion and technology. The jacket was exclusively designed for the flag bearers of the U.S. Olympic and Paralympic Teams.

Electroluminescent panels brightly illuminate individual elements of the Flag Bearer Jacket, spotlighting an elegant combination of classic American tailoring out of New York with innovative apparel technology developed in Silicon Valley.

"The Flag Bearer Jacket will literally light the way for Team USA as they represent our country in the Opening Ceremony of the Olympic Games. This groundbreaking jacket exemplifies Ralph Lauren's continued exploration of the intersection of fashion and technology. For an athlete, being chosen as the flag bearer for Team USA is an extraordinary honor, and we wanted to pay tribute to that position," says David Lauren, Executive Vice President, Global Advertising, Marketing & Communications. "Ralph Lauren is incredibly proud to dress America's best and brightest athletes at the world's premier sporting event."
MORE: Complete U.S. Olympic team roster
Follow @nzaccardi