Vinicius loves Virginia, and isn't the only one.
The Rio 2016 mascot was "born out of the explosion of joy that happened when they announced that Rio would host the Olympic Games", and it's only fitting that he met up with thrilled 10m air rifle winner Virginia "Ginny" Thrasher after the 19-year-old American seized the first gold of the games.
Thrasher qualified for the medal round after finishing fifth, and steadily ascended the leaderboard with big shot after big shot.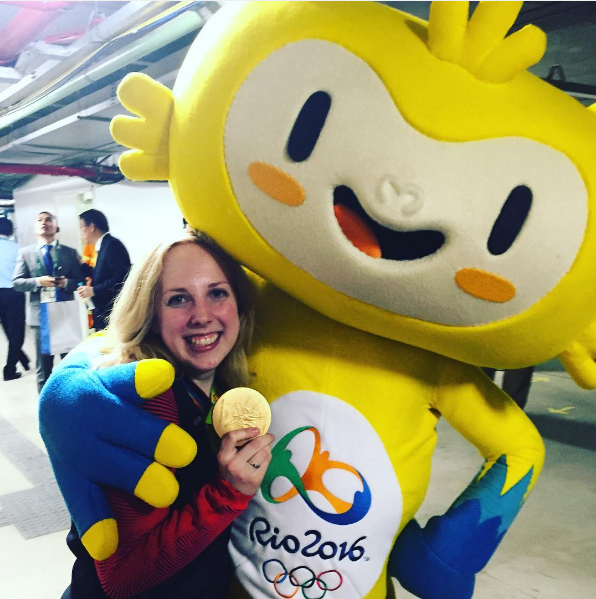 The win galvanized fans early in the games, as the Yanks were not expected to medal in shooting (let alone see a 19-year-old snare gold ahead of two Chinese favorites).