Lindsey Vonn is synonymous with fitness, given her appearances on the covers of magazines including Health, Fitness and Shape. But that was not always the case.
Vonn struggled with her diet and gained 25 pounds in the summer after competing as a 17-year-old at the 2002 Winter Olympics.
As she got older, she learned "all the exercise in the world can't derail the effects of unhealthy eating." By the 2010 Winter Games, when she won her first two Olympic medals, she was eating eggs and oatmeal for breakfast instead of bagels and pancakes.
Vonn reveals what inspired her to change her diet in the following excerpt from her new health and lifestyle book, "Strong Is the New Beautiful," which will be available beginning tomorrow:
A few years after I joined the ski team, I moved to an apartment in Park City with three of my teammates, all guys. You might expect that in a house full of Olympic-level athletes, our kitchen would look like something from the pages of a cookbook on healthy living, but nothing could have been further from the truth. Instead, the guys stocked the kitchen with doughnuts, pasta, pizza, soda, candy, and store-bought cakes. They ate sugary cereal for breakfast, made white-bread sandwiches for lunch, and polished off pints of ice cream at night. Hardly any of us cooked, except to boil water for spaghetti and microwave jarred meat sauce to complete the meal.
We weren't eating this way because we were lazy, trying to be lazy, or simply unschooled in nutritional trends. Quite the opposite; we thought we were following the best diet that we could at the time to build muscle, fortify our bodies for long hours of grueling training, and improve our overall performance as skiers. Carbo-loading was a popular approach for many elite athletes, especially skiers, who require a greater degree of muscle mass to train and race.
But carbo-loading never made me feel strong, and it certainly didn't make me add muscle or lose the fat I wanted. Instead, I felt weak and tired, my face grew puffier and puffier, and whenever I caught a glimpse of myself in the mirror, I thought that I looked less toned, even though I was working out for hours every day. 
It took me years to figure out a way to eat that would help me look and feel good.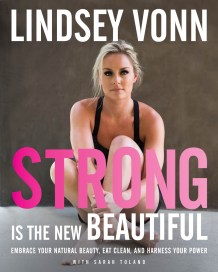 As an elite athlete, I'm always looking for the best new way to get that extra edge—the one little push that will help lift me from world-class athlete to top of the world. So for the past fifteen years, I've tried different diets, trends, and fads in the effort to make my body as strong and lean as physically possible. A handful have offered some benefits, but none made the significant, sustainable changes to my body that I hope for—until I found the one approach that has nothing to do with dieting or fads and everything to do with science and the foods that have helped people get strong and lean for centuries.
When I was growing up in Minnesota, my parents both worked full time, and like most families in Middle America, we ended up eating a lot of processed foods: sugary cereal, ready-to-eat dinners, Hamburger Helper, and grilled cheeses with canned soup, supplemented by a few great meals my father would make on the weekends. But we rarely ate any veggies, and when we had to, I secretly slipped them under the table to our dog, Thunder. When I went away to ski camps, I'd often just have a pint of ice cream and call it a meal. 
I didn't give too much thought to what I ate when I was young, especially since my habit of eating ice cream for dinner didn't seem to be impeding my career as a junior skier. But after the 2002 Olympics, when I was seventeen, I suddenly gained twenty-five pounds in one summer. My metabolism had changed, even though I was still training several hours each day. I was both surprised and disheartened, but it was one of the first of what would be many valuable lessons I had to learn on how to get strong: All the exercise in the world can't derail the effects of unhealthy eating.
Shortly after the Olympics, while living with my pasta-loving teammates in Park City, I began a high-carb diet, eating foods like bagels and pancakes for breakfast, starchy energy bars and sandwiches for lunch, and, on some nights, an entire box of spaghetti for dinner.
It wasn't until I was in my twenties and started going to summer camps at the Olympic Training Center (OTC) in Chula Vista that I slowly began to discover the power of unprocessed foods. The summer camps attracted Olympic-caliber athletes from all across the country in a range of different disciplines—not just winter sports, but track and field, rowing, soccer, and triathlon. When I walked into the cafeteria for lunch the first day, I realized that I had a rare and amazing opportunity to actually see firsthand what some of the strongest, leanest, and fittest people in the country ate on a regular basis.
So I watched as if I were a researcher in an observational study—and I learned. Many triathletes and track-and-field runners weren't lining up with me for pancakes or pasta, but were ordering eggs or oatmeal in the morning, making their own salads at lunch, and going for grilled meat and vegetables at night. 
Seeing how these athletes ate and listening to them talk about how food made them feel—light, energized, and aerodynamic—I resolved to start experimenting. I began by eating eggs and oatmeal for breakfast—two dishes not part of my regular routine—and swapping out some pasta and pizza for chicken and steak. I also started trying to eat more vegetables, which I had previously consumed only when asked (and usually then only if they were doused in butter or garlic). Without Thunder under the table, I was surprised to learn that I actually liked the taste of some.
Almost immediately, I began to see what my runner and triathlete friends had been talking about: I felt lighter, peppier, more focused—as if I could go longer and harder in workouts. The puffiness in my face began to ease, my clothes started to fit a bit better, and I thought that I might be looking more toned when I watched myself doing squats and lunges in the gym mirror.
From STRONG IS THE NEW BEAUTIFUL by Lindsey Vonn. Copyright (c) 2016 by Lindsey Vonn. Dey Street, an imprint of William Morrow Publishers. Reprinted by permission.