After two-time Olympic high jumper Jamie Nieto suffered a spinal cord injury while attempting a standing back flip in April 2016, he decided to set a goal for himself. Nietro was determined to walk down the aisle at his own wedding.
On Saturday, July 22, 2017, Nieto walked to the altar in front of everyone gathered at Christ Temple Apostolic Church in east San Diego – something his doctors said might not be possible.
Nieto, with some assistance, entered the church where he then married his bride, Jamaican hurdler Shevon Stoddart, exactly how he set out to – on his feet.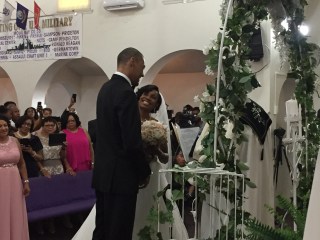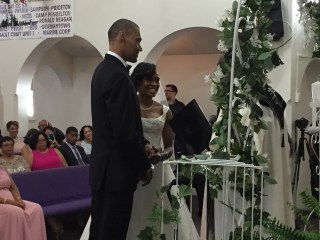 Images courtesy of Ramon Galindo/NBC San Diego
OlympicTalk is on Apple News. Favorite us!
MORE: Usain Bolt barely wins last race before world championships