Ryan Lochte's latest blunder came on social media. And it got him suspended 14 months.
The 12-time Olympic medalist was banned until July 2019 for a doping rule violation. One of Lochte's social media accounts published an image of him receiving an IV infusion of a legal substance that, after a U.S. Anti-Doping Agency investigation with Lochte's cooperation, was deemed above the legal limit of 100 milliliters on May 24.
A sniffling, well-dressed Lochte held a press conference at the Fort Lauderdale Westin Hotel as a USADA press release announced the news Monday.
"It's devastating to my family about this because I definitely made myself a better person after Rio, and I was back in training," said Lochte, who was banned for 10 months following his Rio 2016 gas-station incident. "I was feeling good. I was swimming fast. My son being born. Everything was happening. Everything was perfect, and then this happened. And it's devastating.
"As soon as you get to a certain point or level, in any kind of sport career, you're always going to have an eye on you. I think I've learned it the hard way. Definitely. Especially since Rio. And now this."
What Lochte was infused with — a B vitamin complex he said one could buy at CVS or Walgreens — was not illegal. But the amount was, unless the athlete has a therapeutic use exemption (TUE).
Lochte did not have a TUE, did not know of the 100ml limit rule and accepted the suspension.
Lochte said it was a "newer rule," which is partially right. The prohibited list updated this year to outlaw IV infusions of 100-plus milliliters in 12 hours. But the previous rule in effect since 2012 — 50ml over six hours — would also have caught Lochte. IVs like this have been on the prohibited list in some form since 2005, USADA said.
"It's a hard sanction because I didn't take anything illegal, but a rule is a rule," he said. "I wasn't too clear on the rules, but now I am. And I know there's other athletes that don't know this rule. I want to help them and make sure that other athletes don't make the same mistake I did."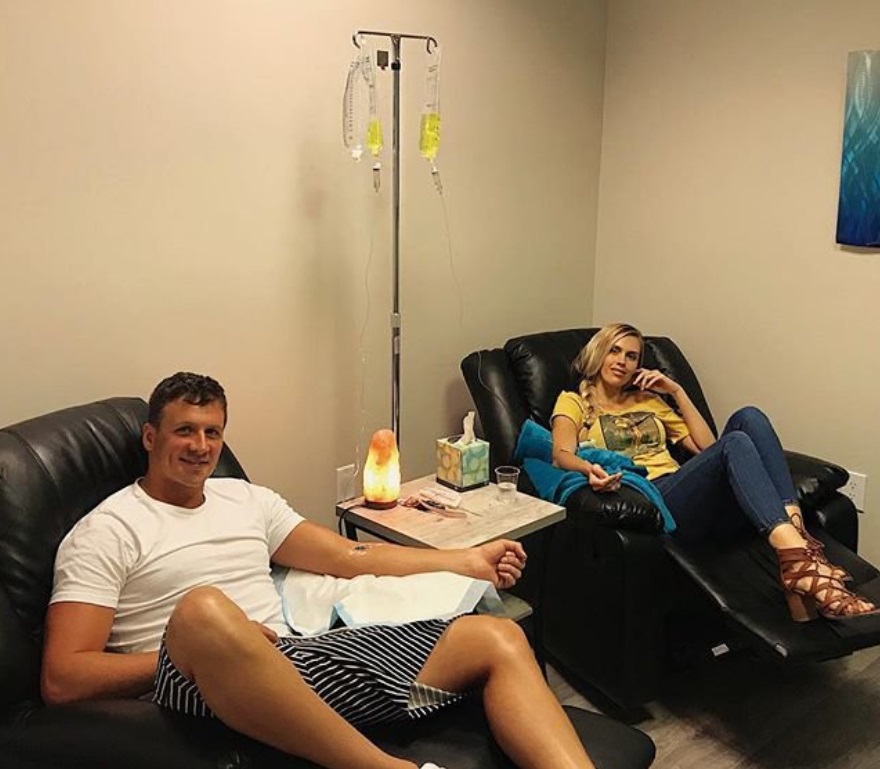 Lochte will miss the next two major international meets — the Pan Pacific Championships in August and the 2019 World Championships. He was due to compete in the U.S. Championships in Irvine, Calif., this week.
Lochte still plans to go for the 2020 Olympics, when he will turn 36 years old and be older than all but two previous U.S. Olympic swimmers in individual events (Edgar Adams, 1904, and Dara Torres, 2008).
One thing that will change is his social media.
"I'm just going to post on my son and my wife, leave everything else out," said Lochte, who welcomed son Caiden on June 8, 2017 and married Kayla Rae Reid in January. "Once you put anything on social media, it's out there for the world."
OlympicTalk is on Apple News. Favorite us!
MORE: He won a gold medal with Michael Phelps, then he lived in his car
Follow @nzaccardi