Usain Bolt is far from the first gold-medal sprinter to translate speed into another sport.
As the world's fastest man attempts to catch on with an Australian professional soccer team, a look back at other notable Olympic speedsters who plied other trades (photo credits: Getty Images) …
Justin Gatlin, Football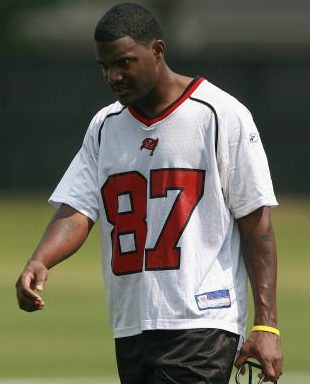 The 2004 Olympic 100m champion tried out for the Houston Texans, Arizona Cardinals, New Orleans Saints and Tampa Bay Buccaneers as a wide receiver in 2006 and 2007, during his four-year doping ban, but did not sign a full contract.
"I was very green, didn't know how to run a route at all," Gatlin told The PostGame in 2017, adding that then-Bucs coach Jon Gruden nicknamed him "Gold Medal." "It was serious … the guys knew that I came with some credentials and I was there to learn and take everything in.
"A lot of people think, OK, you're fast and you're a 100m sprinter, so you can be a wide receiver. Contrary to popular belief, a 400m runner is way more fitting for a wide receiver role. … [Play after play] it's all about really endurance and actually governing your speed."
Lauryn Williams, Bobsled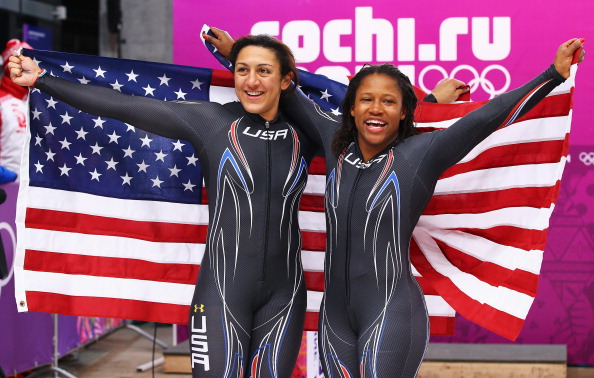 Bobsled has a long history of converts — from Herschel Walker to Chris Chelios — but Williams is the only athlete to earn Olympic sprint and bobsled medals.
The 2004 Olympic 100m silver medalist was inspired to try the ice sport in June 2013, when she ran into recent bobsled convert Lolo Jones at an airport.
"Why not get out there and try it?," said Williams, who was retiring from track and field. "I didn't really have any plans for the rest of my life."
She was just about a natural. Ten months after hearing Jones out, Williams pushed the top U.S. sled at the Sochi Olympics, earning another silver medal with Elana Meyers Taylor.
After Sochi, Meyers Taylor picked up rugby and tried to convert Williams to a third Olympic sport, but to no avail. Williams retired from all competition in 2015.
"I fell in love with bobsled after just six months and wish I had found it sooner," Williams said. "It really poured a refreshing sense of life into my heart, which was just what I needed at this point in my life."
Yohan Blake, Cricket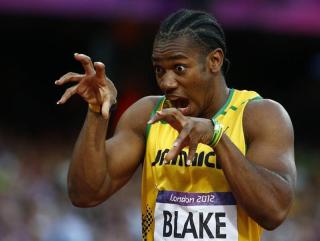 Blake hasn't gone pro in cricket, though he has played locally in Jamaica, famously breaking the rear windshield of a car a few weeks after becoming the joint-second fastest man of all time.
In 2014, Blake said he wanted to play for one of England's most successful cricket clubs, Yorkshire, saying he "can bowl fast and hit the ball miles."
"Somewhere around 26-27 I think I'll reach my peak in athletics, so somewhere around 29-30 I want to be playing cricket," Blake said then, according to the Guardian.
There has been considerably less cricket talk regarding Blake, who is now 28, since he returned from major hamstring injuries in 2015 and missed the individual podium at the Olympics and world championships.
Bob Hayes, Football
The only man to win an Olympic gold medal and a Super Bowl, but much more than that. "Bullet" was nearly unbeatable from 1962 through the 1964 Olympics, winning 49 straight races at one point.
At the Tokyo Games, Hayes matched the 100m world record and won by the largest margin in history at the time, then anchored the 4x100m relay to a world record, rallying with an unofficially timed 8.6-second leg (video here).
He turned to the NFL after his Olympic triumphs, like several U.S. star sprinters did in that era. Hayes revolutionized the game. When he entered the league, pass defenses were limited to man-to-man. But Hayes' speed was too much for any defender, which led to zone defenses that have become prevalent in today's game.
"Maybe I don't know the fakes now, but I sure know you gotta have them, and that's more than most pure sprinters know," Hayes said before starting his pro football career, according to Sports Illustrated. "I've studied all the good flankers, and I think I can catch a ball with any of them, and I'm faster."
He played 11 NFL seasons, breaking Dallas Cowboys records for receiving yards and touchdowns, and made three Pro Bowls. Olympic sprint medalists to follow Hayes into the NFL included Tommie Smith
Hayes died of kidney failure at age 59 in 2002 and was inducted into the Pro Football Hall of Fame in 2009.
'Marion Jones, Basketball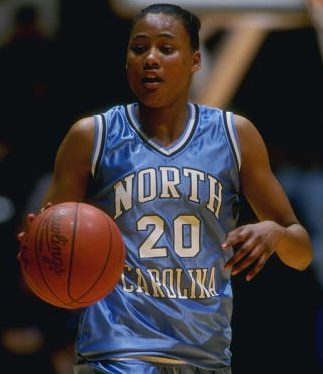 Jones, who was stripped of three gold medals and two bronzes from the 2000 Olympics after admitting to doping, played basketball before and after her sprint career.
As a freshman, she was the starting point guard for the University of North Carolina's NCAA title-winning team. She played three seasons before concentrating fully on track and field, earning All-America consideration from multiple publications, and remains one of UNC's career scoring average leaders (16.8 points per game).
Jones served six months in prison in 2008 for lying under oath about her performance-enhancing drug use and a check fraud scam.
In 2010, she signed with the WNBA's Tulsa Shock as a 34-year-old mother of three. She averaged 2.6 points over 47 games in the 2010 and 2011 seasons.
"The biggest surprise is just how strong and just physical the ladies are. … I'm strong, but I feel like I'm easily bumped around," Jones said in her first season. "Maybe a little of it is age."
NBC Olympic Research and the OlyMADMen contributed to this report.
OlympicTalk is on Apple News. Favorite us!
VIDEO: Christian Coleman wins Birmingham Diamond League 100m in photo finish
Follow @nzaccardi